Truist Securities maintains Humana Inc. (HUM:NYE)with a Hold rating and raises the target price to $570 from $550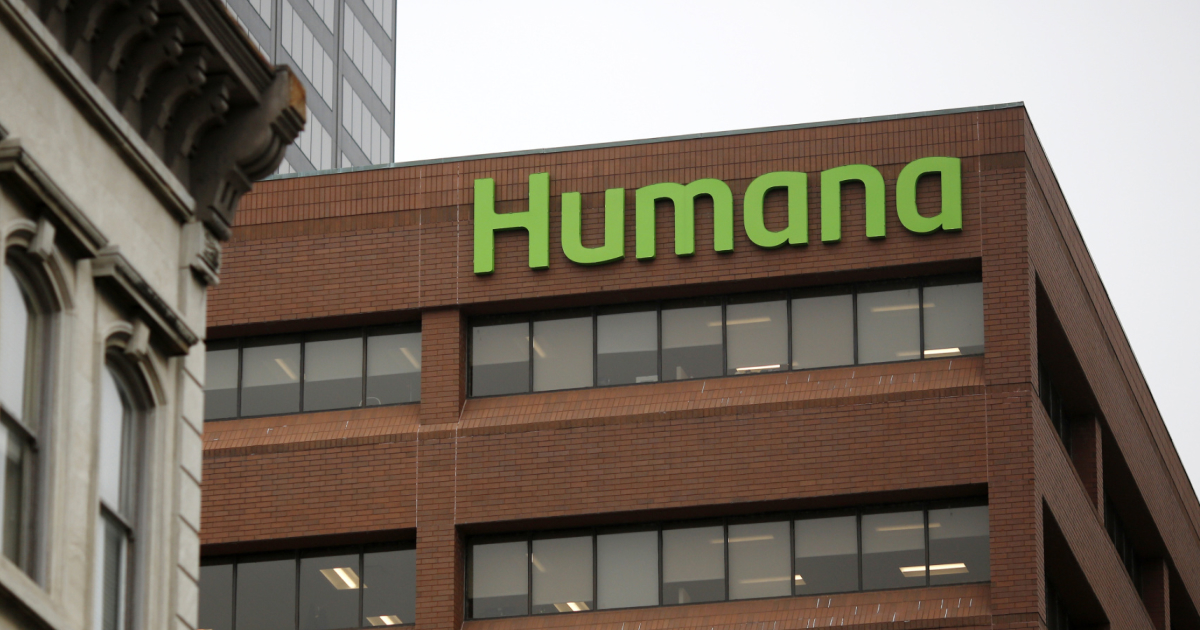 Truist Securities maintains Humana Inc. with a Hold rating and raises the target price to $570 from $550 on the company's stock.
Oppenheimer Holdings raises the target price on Humana Inc. to $550 from $520 and maintains the Outperform rating.
Based on the Humana stock forecast from 14 analysts, the average analyst target price for Humana Inc is USD 538.81 over the next 12 months. Humana Inc's average analyst rating is Buy . Stock Target Advisor's own stock analysis of Humana Inc is Slightly Bullish , which is based on 5 positive signals and 4 negative signals. At the last closing, Humana Inc's stock price was USD 497.24. Humana Inc's stock price has changed by +2.24% over the past week, -0.27% over the past month and +24.00% over the last year.
About Humana Inc (HUM:NYE)
Humana Inc., together with its subsidiaries, operates as a health and well-being company in the United States. It operates through three segments: Retail, Group and Specialty, and Healthcare Services. The company offers medical and supplemental benefit plans to individuals. It also has a contract with Centers for Medicare and Medicaid Services to administer the Limited Income Newly Eligible Transition prescription drug plan program; and contracts with various states to provide Medicaid, dual eligible, and long-term support services benefits. In addition, the company provides commercial fully insured medical and specialty health insurance benefits comprising dental, vision, and other supplemental health benefits; and administrative services only products to individuals and employer groups, as well as military services, such as TRICARE T2017 East Region contract. Further, it offers pharmacy solutions, provider services, and home solutions services, such as home health and other services to its health plan members, as well as to third parties. As of December 31, 2021, the company had approximately 17 million members in medical benefit plans, as well as approximately 5 million members in specialty products. Humana Inc. was founded in 1961 and is headquartered in Louisville, Kentucky.
What we like:
Superior return on assets
The company management has delivered better return on assets in the most recent 4 quarters than its peers, placing it in the top quartile.
Low debt
The company is less leveraged than its peers ,, and is among the top quartile, which makes it more flexible. However, do check the news and look at its sector. Sometimes this is low because the company is not growing and has no growth potential.
Positive cash flow
The company had positive total cash flow in the most recent four quarters.
Superior Earnings Growth
This stock has shown top quartile earnings growth in the previous 5 years compared to its sector.
High Gross Profit to Asset Ratio
This stock is in the top quartile compared to its peers on Gross Profit to Asset Ratio. This is a popular measure among value investors for showing superior returns in the long run.
What we don't like:
Below median total returns
The company has under performed its peers on annual average total returns in the past 5 years.
Overpriced compared to book value
The stock is trading high compared to its peers median on a price to book value basis.
Overpriced on cashflow basis
The stock is trading high compared to its peers on a price to cash flow basis. It is priced above the median for its sectors. Proceed with caution if you are considering to buy.
Low Revenue Growth
This stock has shown below median revenue growth in the previous 5 years compared to its sector.
Disclaimer
Stock Target Advisor is not a broker/dealer, investment advisor, or platform for making stock buying or selling decisions. Our goal is to democratize and simplify financial information through automated analysis, aggregation of stock information, and education to help investors with their research. No content on our site, blogs or newsletters constitutes – or should be understood as constituting – a recommendation to enter into any securities transactions or to engage in any of the investment strategies presented in our site content. We also cannot guarantee the accuracy of any information presented on our site and in our analysis.