Matterport Stock Analysis:
Last Closing Price: $3.50
Consensus Rating: Buy
12-Month Price Target: $5.56
Volume: 4.67 Million
Friday morning, Matterport stock (MTTR:NSD) rose 28% after the digital-twin platform operator's Q3 revenue increased 37% year-over-year, beating Wall Street's forecast of 30% growth.
The company achieved a "record" quarter, earning record total sales of $38 million, up 37% year over year and exceeding the company's own target range. The expansion was fueled by the strength of all four revenue streams.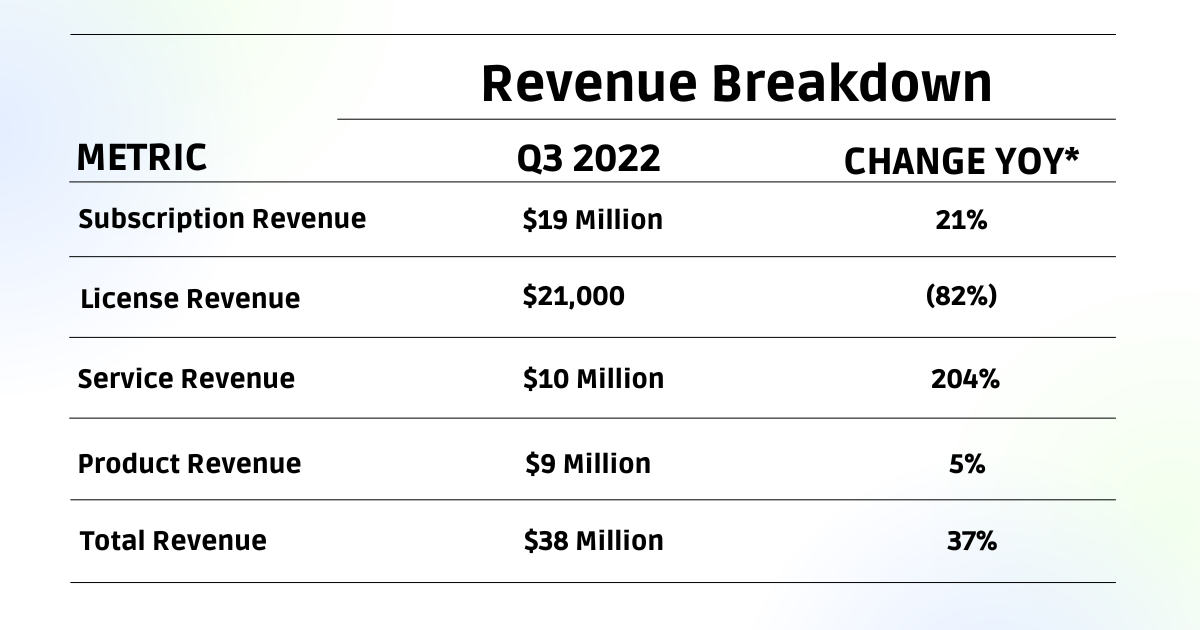 Both subscription revenue and services revenue set quarterly records, with subscription revenue increasing 21% year-over-year to $19 million. At the end of the quarter, the record number of 657,000 subscribers consisted of 594,000 free users and 63,000 paying subscribers. In addition, annual recurring revenue reached a new high of $76 million.
The corporation was able to drastically lower spending from its original plans, resulting in a sequential increase in its bottom line. Adjusted net loss was $26.9M or $0.09 per diluted share, which was higher than the company's projection range of $0.13 to $0.15 loss and a 25% increase from the second quarter.
Matterport stock (MTTR) anticipates revenue of $134M – $136M versus the consensus estimate of $132.11M, subscription revenue of $73.5M – $73.7M, and an adjusted loss per share of $0.41 – $0.43 versus the consensus estimate of -$0.40.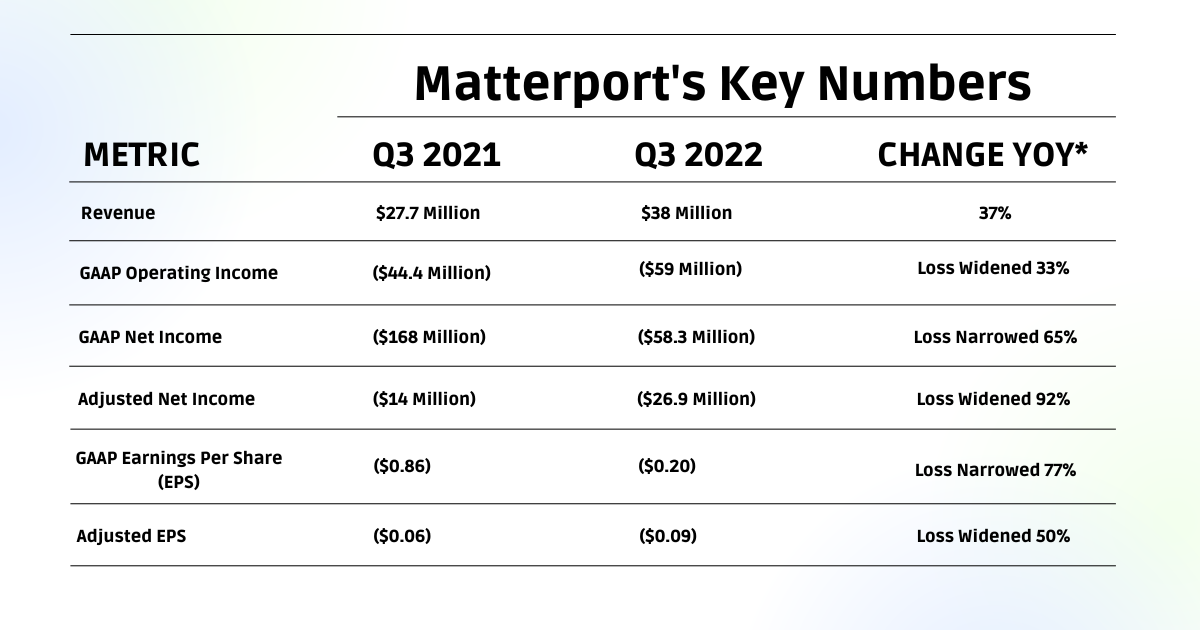 Matterport Stock-A Record Quarter:
In conclusion, Matterport had a successful quarter. It is a huge plus that the company was able to catch up on its order backlog for its cameras, as its inability to completely meet demand for them had negatively impacted its paid subscriber count and revenue.
Some investors are optimistic that Matterport's digital-twin technology will enable it to become a major participant in the burgeoning metaverse.
Read Also: Palo Alto Networks Stock (PANW:NSD) Earnings Releasing on Thursday
                     Microchip Technology Stock (MCHP:NSD) Q3-2023 Earnings Outlook
About Matterport Inc. (MTTR:NSD):
Matterport, Inc., a spatial data company, focuses on digitization and datafication of the built world. It offers Matterport digital twins, a 3D data platform to design, build, operate, promote, and understand spaces.
The company offers Matterport Capture, an application that enables to capture depth, data, and imagery of a space using 3D cameras, 360 cameras, and iPhones; Matterport Workshop application to customize, add additional details, and share spaces; Matterport Showcase application for audience view and explore space in its final format; and Matterport VR to experience virtual reality.
It offers solutions for real estate, photography, travel and hospitality, retail, insurance and restoration, industrial and facilities management, architecture, and engineering and construction industries. Matterport, Inc. was founded in 2011 and is headquartered in Sunnyvale, California.