Primis Financial Corp. (SONA:NSD) Fundamental Analysis is very Bullish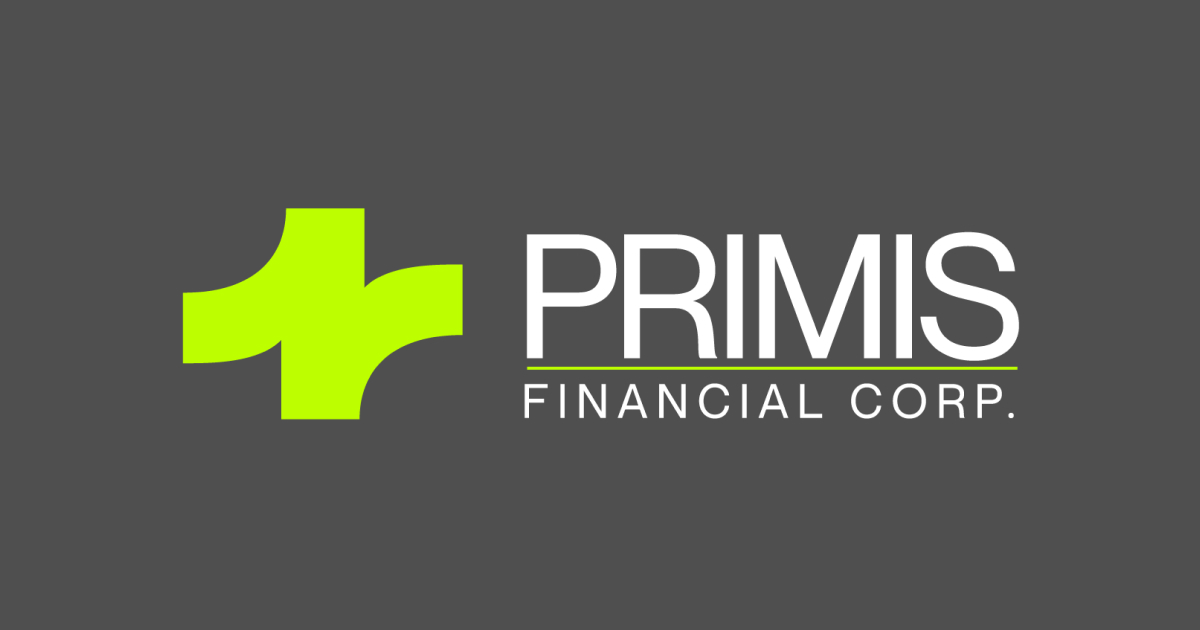 Primis Financial Corp Stock Analysis:
Stock Target Advisor's own stock analysis of Primis Financial Corp is Very Bullish, which is based on 1 positive signals and 0 negative signals. At the last closing, Primis Financial Corp's stock price was USD 14.54. Primis Financial Corp's stock price has changed by +0.00% over the past week, +0.00% over the past month and +0.00% over the last year.
About Primis Financial Corp (SONA:NSD)
Southern National Bancorp of Virginia, Inc. operates as the bank holding company for Sonabank that provides commercial banking services to individuals and small and medium sized businesses in the United States. Its deposit products include noninterest-bearing and interest-bearing checking, commercial checking, money market, and savings accounts, as well as certificates of deposit. The company's loan portfolio comprises commercial mortgage and non-mortgage loans, including commercial real estate loans, construction and permanent loans, development and builder loans, accounts receivable financing, lines of credit, equipment and vehicle loans, leasing, and commercial overdraft protection; construction loans for commercial, multifamily, and other non-residential properties; commercial business loans, such as lines of credit, revolving credit facilities, demand loans, term loans, equipment loans, small business administration loans, stand-by letters of credit, and unsecured loans; residential mortgage lending; and secured and unsecured consumer loans. It also offers cash management services comprising investment/sweep, zero balance, and controlled disbursement accounts; and wire transfer, employer/payroll processing, night depository, lockbox, depository transfer, merchant, ACH origination, check 21 processing, and asset-based lending, as well as Mobiliti, a mobile banking application for personal and business accounts. In addition, the company provides other consumer/retail products and services that include debit and credit cards, ATM services, travelers' checks, notary services, and online banking with bill payment services, as well as Kasasa, a rewards program. As of December 31, 2020, it operated forty-two full-service branches, which included thirty-seven in Virginia and five in Maryland. Southern National Bancorp of Virginia, Inc. was founded in 2004 and is based in McLean, Virginia.
What we like:
Positive cash flow
The company had positive total cash flow in the most recent four quarters.
What we don't like:
There is nothing we particularly dislike fundamentally about this company
Disclaimer
Stock Target Advisor is not a broker/dealer, investment advisor, or platform for making stock buying or selling decisions. Our goal is to democratize and simplify financial information through automated analysis, aggregation of stock information, and education to help investors with their research. No content on our site, blogs or newsletters constitutes – or should be understood as constituting – a recommendation to enter into any securities transactions or to engage in any of the investment strategies presented in our site content. We also cannot guarantee the accuracy of any information presented on our site and in our analysis.