Nio Stock Price At Risk of Becoming Single Digit Despite Q3-22 Gains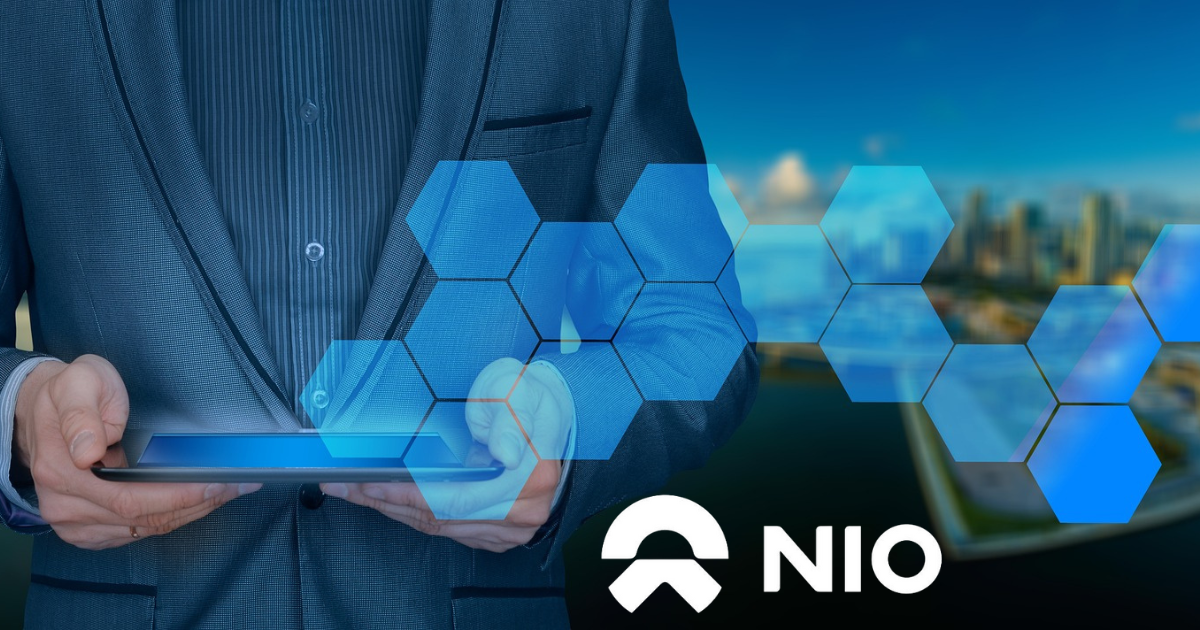 NIO Stock (NIO:NYE) Analysis:
Last Closing Price: $11.51
Consensus Rating: Strong Buy
12-month Price Target: 30.09
Market CAP: $19.31 Billion
NIO stock (NIO:NYE) reported an increase in revenue in its Q3 results report, which was released last week.
Additionally, the outlook for the fourth quarter is surprisingly positive, showing that the delivery slowness caused by widespread COVID-19 lockdowns is reversing.
Unfortunately, NIO's car margins continued to fall somewhat in Q3, a trend that may continue as a result of increasing competition in the EV industry and greater pricing pressure for electric vehicle products.
Due to issues with the supply chain and investors' increasing emphasis on profitability, we predict that the NIO stock is likely to revisit its previous lows and may soon become a single-digit stock!
NIO Stock Q3-22 Earnings Overview:
The Chinese manufacturer of electric vehicles posted Q3 earnings that exceeded consensus estimates for the top line but missed forecasts for EPS.
In Q3-22, NIO produced revenues of 13,0B Chinese Yuan ($1.8B), exceeding the average estimate by $27M. The company's adjusted EPS of $(0.19) lagged the consensus estimate of $. (0.17).
NIO Stock-Optimistic Q4-22 Outlook:
The most important takeaway from NIO's earnings report was the optimistic Q4 projection. NIO anticipates delivering between 43 and 48 thousand electric vehicles in the fourth quarter of 2022, representing a significant year-over-year rise of between 71.8% and 91.2%.
NIO delivered a total of 31,607 electric vehicles in the third quarter, therefore based on the company's projections for the fourth quarter, delivery volumes are anticipated to increase by at least 36.0% year over year.
The bullish projection is based on the launch of NIO's sedan vehicles, particularly the ET5 sedan, which debuted at the end of September. Strong demand exists for the ET5 and ET7, and NIO has already delivered 1,030 ET5s in October, indicating that deliveries have begun to increase.
The delivery prediction for fourth-quarter 22 was by far the most valuable piece of information NIO has provided to investors in a very long time.
Due to COVID-19 factory lockouts and other factors such as a poorly calibrated supply chain, the electric vehicle market experienced a sluggish increase in production and shipments in FY 2022. Consequently, NIO's stock has been pummelling, down 64% year to date.
Read Also: Amazon Stock (AMZN:NSD) Rosenblatt cuts the target to $104
Matterport Stock Soars 26% on Earnings  After Record Q3 Performance
Constraints on Vehicle Margins:
In Q3-22, NIO's vehicle margins continued their downward trend, indicating that margin and profit pressure in the EV market is increasing. In the third quarter, NIO's vehicle margins were 16.4% and decreased 1.60 PP year-over-year.
In Q2'22, NIO's vehicle margins were 16.7%, representing an additional 0.3 PP fall in margins quarter over quarter. Weakening car margins pose a significant threat to NIO, given that the company has positioned itself as a luxury product producer.
NIO Stock-Valuation:
Given the difficult economic conditions in the third quarter of 2022, NIO's revenue growth in Q3'22 of 32.6% is a very impressive pace of growth. NIO is expected to continue growing significantly in the future, but this expansion will eventually moderate.
The expected revenue growth for NIO from FY 2022 to FY 2023 is 94.8%, which corresponds to a P-S ratio of 1.4. NIO's P-S ratio is comparable to that of Li Auto (LI:NSD), but due to the risks connected with NIO's production ramp, investors may see NIO's P-S ratio fall back into the single digits.
NIO Inc. Risk Analysis:
Despite a large increase in revenue during the third quarter of 2022, NIO stock faces severe top-line risks, and the supply chain is still not functioning as it should.
The supply chain will continue to pose a threat to NIO, since shipping delays for casting parts, which impacted the ET7's ramp, have caused manufacturing issues for the company during the summer.
The greatest danger, in my opinion, is a continued reduction in car margins, which would have a negative impact on NIO's profitability and could be a reason for investors to avoid the EV manufacturer.
Takeaway:
The third-quarter income statement for NIO was satisfactory, but not exceptional. Positives in NIO's financial report were the year-over-year revenue growth and the optimistic estimate for deliveries in the fourth quarter of 2022.
After the turbulent fiscal year 2022, NIO stock may witness a return in delivery growth… which would be necessary for a reevaluation of NIO's stock.
NIO is however threatened by the persistent drop in car margins, which shows reduced pricing power in the market due to an expanding EV product lineup.
In light of the fact that NIO still faces significant top-line concerns and is not yet profitable, I predict NIO will retest its lows and may even be at risk of becoming a single-digit stock in the near future!
Disclaimer
Stock Target Advisor is not a broker/dealer, investment advisor, or platform for making stock buying or selling decisions. Our goal is to democratize and simplify financial information through automated analysis, aggregation of stock information, and education to help investors with their research. No content on our site, blogs or newsletters constitutes – or should be understood as constituting – a recommendation to enter into any securities transactions or to engage in any of the investment strategies presented in our site content. We also cannot guarantee the accuracy of any information presented on our site and in our analysis.