Minerva Neurosciences (NERV:NSD) Analysts Bullish with a Strong Buy rating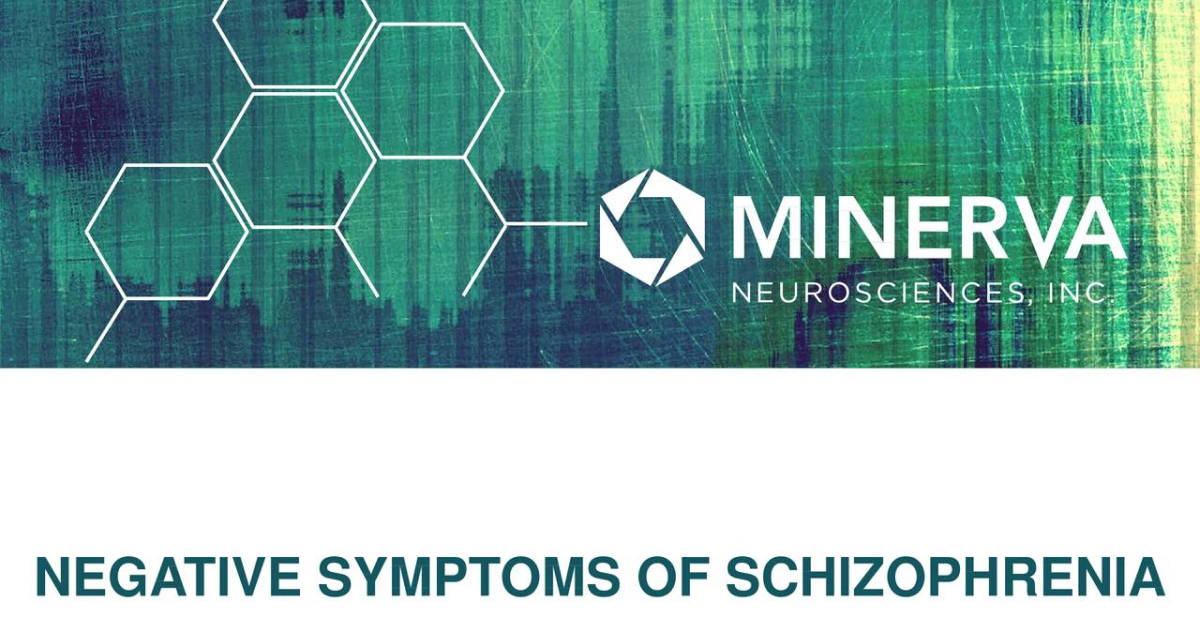 Minerva Neurosciences Stock Analysis:
Based on the Minerva Neurosciences stock forecast from 1 analysts, the average analyst target price for Nerv stock is USD 14.50 over the next 12 months. Minerva Neurosciences Inc's average analyst rating is Strong Buy. Stock Target Advisor's own stock analysis of Minerva Neurosciences Inc is Bearish, which is based on 1 positive signals and 7 negative signals. At the last closing, Minerva Neurosciences Inc's stock price was USD 10.33. Minerva Neurosciences Inc's stock price has changed by +232.69% over the past week, +308.30% over the past month and -31.68% over the last year.
About Minerva Neurosciences Inc (NERV:NSD)
Minerva Neurosciences, Inc., a clinical-stage biopharmaceutical company, focuses on the development and commercialization of product candidates for the treatment of central nervous system diseases. Its lead product candidate is roluperidone for the treatment of schizophrenia; and MIN-301, a soluble recombinant form of the neuregulin-1b1 protein for the treatment of Parkinson's disease and other neurodegenerative disorders. Minerva Neurosciences, Inc. has a license agreement with Mitsubishi Tanabe Pharma Corporation to develop, sell, and import roluperidone globally excluding Asia. The company was formerly known as Cyrenaic Pharmaceuticals, Inc. and changed its name to Minerva Neurosciences, Inc. in 2013. Minerva Neurosciences, Inc. was incorporated in 2007 and is headquartered in Waltham, Massachusetts.
Nerv Stock News:
Minerva Neurosciences is a clinical-stage biopharmaceutical company that is focused on developing therapies to treat central nervous system disorders.  The company recently announced that they submitted a New Drug Application to the U.S. Food and Drug Administration (FDA) for "roluperidone" which treats patients with schizophrenia. The roluperidone trial program hopes to offer an effective treatment for  patients with schizophrenia symptoms, in which there are not many drugs that address these issues with this disease.
Remy Luthringer, who is the Executive Chairman and Chief Executive Officer of the company stated of the company's new drug:
"We believe that roluperidone may represent a new therapeutic option to treat patients with negative symptoms of schizophrenia for which there are currently no approved therapies in the United States. While positive symptoms of schizophrenia are generally well managed with antipsychotics, negative symptoms are often the main burden of illness and can impact the patients' quality of life as a result of disabilities caused by impaired vocational and social skills".
Luthringer added "We would like to express our sincere appreciation and thanks to all the patients, caregivers and the investigators and their staff who participated in the roluperidone clinical studies. We have been in dialogue with the FDA following our Type C meeting in March 2022, and we look forward to working with the FDA as it evaluates the NDA."
What we like:
Positive free cash flow
The company had positive total free cash flow in the most recent four quarters.
What we don't like:
Low market capitalization
This is among the smaller entities in its sectors with below median market capitalization. That may make it less stable in the long run unless it has a unique technology or market which can help it grow or get acquired in future.
Poor risk-adjusted returns
This company is delivering below median risk adjusted returns in its peers. Even if it is outperforming on returns , the returns are unpredictable. Proceed with caution.
Below median dividend returns
The company's average income yield over the past 5 years has been low compared to its peers. However, it is not a problem if you are not looking for income.
Overpriced compared to earnings
The stock is trading high compared to its peers on a price to earning basis and is above the sector median.
Overpriced compared to book value
Nerv stock is trading high compared to its peers median on a price to book value basis.
Negative cashflow
The company had negative total cash flow in the most recent four quarters.
Overpriced on free cash flow basis
Nerv stock is trading high compared to its peers on a price to free cash flow basis. It is priced above the median for its sectors. Proceed with caution if you are considering to buy.
Disclaimer
Stock Target Advisor is not a broker/dealer, investment advisor, or platform for making stock buying or selling decisions. Our goal is to democratize and simplify financial information through automated analysis, aggregation of stock information, and education to help investors with their research. No content on our site, blogs or newsletters constitutes – or should be understood as constituting – a recommendation to enter into any securities transactions or to engage in any of the investment strategies presented in our site content. We also cannot guarantee the accuracy of any information presented on our site and in our analysis.