Meta Materials Stock (MMAT:NSD) Cormark Securities is Bullish On stock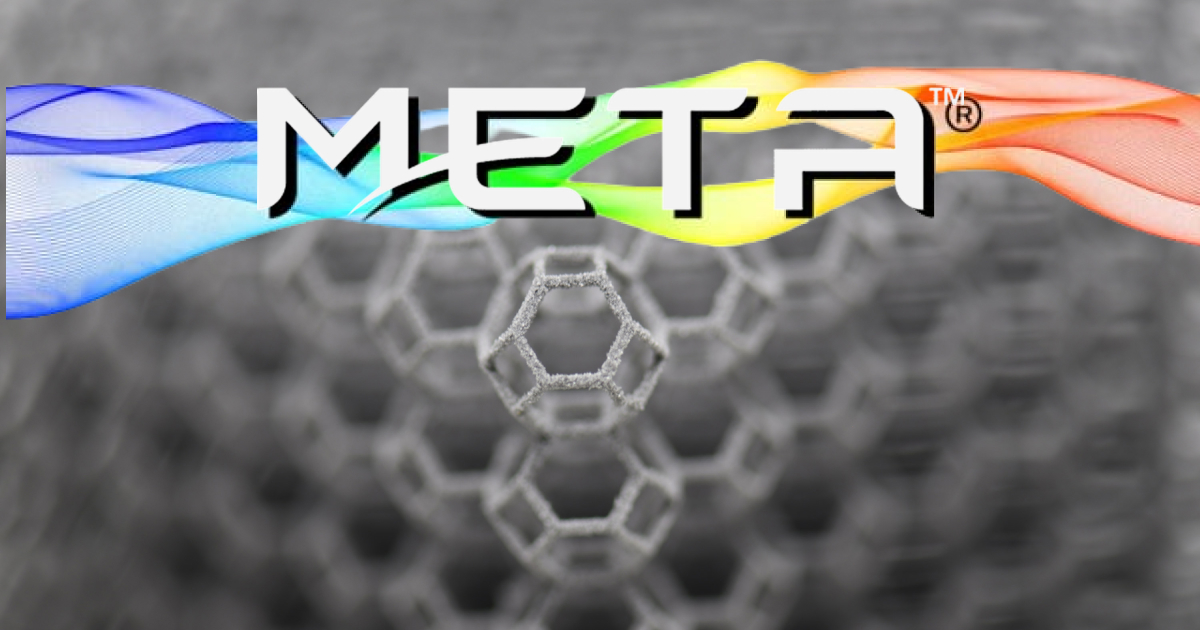 Meta Materials Stock Forecast & Price:
Meta Materials
stock has the average analyst price target of $3.75 over the period of the next 12 months. Based on 1 analyst covering the Meta Material stock.
Meta Materials stock
average analyst rating is set at a  Buy rating. Stock Target Advisor's analysis of
Meta Materials stock
is currently
Slightly
Bearish. Based on 3 positive signals and 6 negative signals. The stock price of Meta Materials stock was US$1.66 at the most recent close. The stock price of Meta Materials stock changed by:
+26.72% over the previous week

+86.52% over the previous month

-60.48% over the previous year
News:
The third quarter saw a significant revenue increase for Meta Materials Inc. It is a Nova Scotia-based nanotech company. A deal got signed. They agreed with lowering the price and weight of batteries for electric vehicles. This will help extend their range and enhance the safety of electric vehicles.
In comparison to the same period in 2021, total sales increased YOY in Q3 by:
388% to US$8.8 million throughout the first nine months.
Analyst Sentiments:
MacMurray Whale states he had anticipated signs of a faster climb in quantities. It was more than what the Cormark Securities analyst,
previously
anticipated. He acknowledged that modelling was challenging. Given the quick changes in the EV market. The current quarterly spend:
"gives a narrower runway than we had envisaged closing the year,"
because the cash balance has decreased to (US$31 million).
Company Financial Performance
The company's Q3 net loss jumped to US$24.5 million, or 7 cents per share, on 362.2 million weighted average shares. In comparison to the US$11.4 million, or 4 cents per share, on 280 million weighted average shares in Q3 2021.
However
, the analyst noted something else in the report. Many significant acquisitions got done by the company. So, operating expenses also increased YOY to US$23.9 million.
The majority of the early-stage projects have not yet begun commercial-scale production yet. These are across a variety of different verticals. According to Whale, a single customer accounted for the $1.9 million earnings increase. They developed anti-counterfeiting methods for currencies with a confidential G10 central bank customer. It's part of a bank arrangement for $41.5 million in five-year development initiatives.
About Meta Materials Stock
Meta Materials got established in the 1960s. The company flourished once its manufacturing and design capabilities got upgraded. The company is creating nanotechnology products including:
Self-de-icing and defogging vehicle features,

Truck headlights and windows,

Augmented reality spectacles that resemble conventional glasses,

Unique eye protection for pilots against laser strikes.
Meta Materials is utilizing its cutting-edge technologies in five sectors. These are:
Communications Industries
MMAT stated earlier this month that it has signed a memorandum of understanding (MOU). These were with:
Mitsubishi Electric Europe
Establish a high-volume manufacturing system for film-based, coated copper current collectors using PLASMAfusion. The procedure lessens the quantity of red metal required for EV batteries. The switch to green energy is being threatened by an impending copper scarcity.
Fundamental Analysis of Meta Materials stock:
Positive Fundamentals for Meta Materials Stock
Underpriced compared to book value
On a price-to-book value metric, the stock is trading at a low price compared to its peers and is in the top quartile. It might be low-priced. Be sure there isn't a specific explanation by looking at its financial performance.
Superior growth in revenue
Meta Materials stock's revenue growth has been in the top quartile. Based on the industry and company analysis of the past five years.
High Asset to Gross Profit Ratio
When compared to its rivals, this stock's Gross Profit to Asset Ratio is in the top quartile. Value investors choose this metric because it exhibits superior long-term returns.
Negative Fundamentals for Meta Materials Stock
Subpar risk-adjusted returns
In comparison to its rivals, this company's risk-adjusted return performance is below average. The returns are unpredictable, even if it is outperforming returns. Be careful as you go.
Lower-than-average dividend returns
The company's average income yield during the past five years has been low. In comparison to its competition from the industry. If you are not seeking for work, it is not an issue.
Overleveraged
In terms of
debt to equity, the company is
heavily
leveraged and in the bottom half of its sector rivals. Check the news, though, and study the sector and management remarks. This can be high at times since the business is attempting to grow
quickly
.
Poor cash flow
The last four quarters saw a negative total cash flow for the organization.
Free cash flow that is negative
In the last four quarters, the company's free cash flow was negative.
Low growth in earnings
Meta Material stock five-year median earnings growth was lower than average. Compared to its sector rivals.
Conclusion of Analysis
The fundamental analysis for Meta Materials stock is currently set at a score of 3.3 out of 10. Where the Meta Materials stock has got a bearish sentiment.
Disclaimer
Stock Target Advisor is not a broker/dealer, investment advisor, or platform for making stock buying or selling decisions. Our goal is to democratize and simplify financial information through automated analysis, aggregation of stock information, and education to help investors with their research. No content on our site, blogs or newsletters constitutes – or should be understood as constituting – a recommendation to enter into any securities transactions or to engage in any of the investment strategies presented in our site content. We also cannot guarantee the accuracy of any information presented on our site and in our analysis.