Is Trump Coming Back To Twitter? (TWTR:NSD)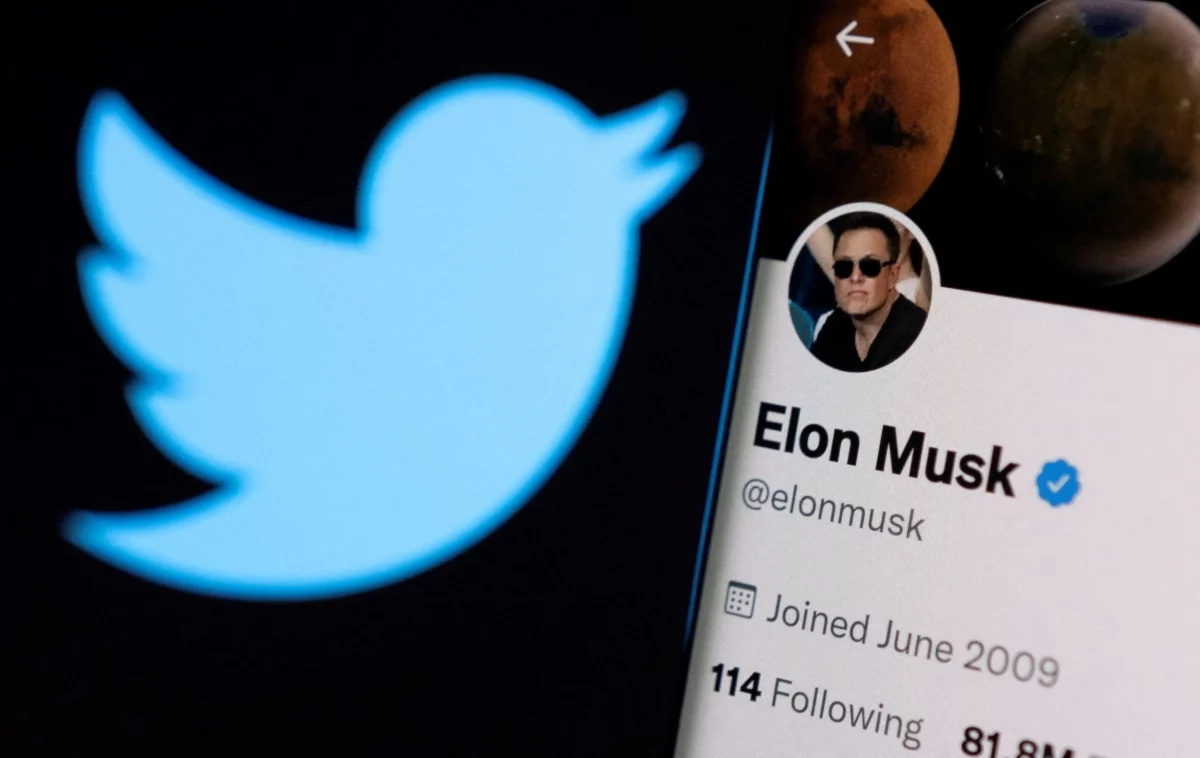 Since Tesla owner Elon Musk sealed a deal to Purchase Twitter for $44 Billion, speculation has centred on whether former US President Donald Trump would be permitted to return to the social media platform.
Hate speech is on the rise, according to human rights organizations, and a lack of moderation could lead to an increase in hate speech. Musk needs to balance his desire for freedom of speech in a modern age, which is a difficult task to say the least.
Many Twitter users have also inquired as to whether this means that accounts that have been suspended by the company will be reinstated.
Twitter banned Trump from the platform in January 2021 for allegedly spreading false information, the former president has not been allowed to return, forcing the Republican politician to launch his own social media platform, Truth Social, in his place.
"He has been permanently suspended… due to the risk of further incitement of violence," according to a statement from the company.
But Twitter CEO Parag Agrawal has broken his silence on the subject, stating that the new owner would decide whether or not to continue with Trump.
According to a report in the New York Times, in response to a question from an employee, Agrawal deferred, saying that Musk would answer the question once he took over the company.
"We are constantly refining our policies," he explained.
"Once the transaction is completed, we will have no idea in which direction the company will go."
According to a report in the New York Times, Musk's takeover "could have a seismic effect on American politics over the long run." However, there is one way in which the Tesla CEO could have an immediate impact: by bringing Donald J. Trump back to the White House."
According to the publication, the former president has the ability to cut both ways.
According to Blake Hounshell, a reporter for the New York Times On Politics, "though people who have been the target of the former president's Twitter attacks would prefer that he stay off the platform, voters have consistently told pollsters that they disapprove of Mr. Trump's tweets, so his presence could also work to the benefit of Democrats, who are in desperate need of a villain."
Following the reinstatement of his Twitter account, former President Donald Trump said in a statement provided to Fox News that he will not be returning to the social media platform. This comes on the heels of Twitter announcing that it had accepted Tesla owner Elon Musk's offer to buy the publicly-traded company for $54.20 per share, valuing the social media platform at $44 billion.
Following the announcement, there was speculation that Trump would return to the social media platform if he were given permission to do so. However, it appears that he is not interested, and instead plans to formally join his own Truth Social platform over the next seven days instead.
The company-maintained Trump's account despite his previous violations of the platform's rules, as part of its special guidance for world leaders and information of public interest.
Shares of Digital World Acquisition Corp., which announced a deal in October to acquire Trump Media & Technology Group, fell 9.5 percent today as Twitter officially announced its deal with Musk. Trump's comments today come as shares of Digital World Acquisition Corp., which announced a deal in October to acquire Trump Media & Technology Group, which fell 9.5 percent today as Twitter officially announced its deal with Musk. Truth's shaky start may cause Trump to reconsider his decision to rejoin Twitter in the future.
The Truth Social iOS app, developed by Trump's media organization, was released in February, but it was unavailable to users for an extended period of time. Truth is being promoted as a viable alternative to social media behemoths such as Twitter and Facebook, among others. The former president's return to social media, if he does end up posting on Truth on a regular basis this week, will mark his first public appearance since being banned from numerous platforms, including Twitter and Facebook. So far, he has only made a single post on Truth.
Regarding Twitter, Musk believes that "free speech" is critical to the company's long-term success. Following shareholder and regulatory approval as well as "the satisfaction of other customary closing conditions," Twitter says it expects to close the transaction this year. The transaction was unanimously approved by the board of directors.
"I'm not going to be on Twitter; I'm going to be on the Truth," Trump said on Fox News Sunday. The truth is that I will continue to use Truth despite the fact that Elon wants to buy Twitter because he will make improvements to it and he is a good man." The bottom line is that, no, I will not be returning to Twitter."
Following the announcement of the takeover, Stock Target Advisor conducted an analysis of the stock of the social media company Twitter. According to stock projections from 28 analysts who cover the company, the average target price for Twitter Inc. over the next 12 months will be USD 54.49, according to the forecasts of twenty-eight analysts who cover the company. Twitter Inc. has received an average analyst recommendation of Hold from the analysts polled. According to Stock Target Advisor's own Stock Analysis of Twitter, the company is Slightly Bearish, with 4 positive signals outweighing 5 negative signals. The stock is also Slightly Bearish, with 4 positive signals outweighing 5 negative signals. Twitter Inc.'s stock price was USD 51.70 per share at the time of the most recent market close, according to the most recent closing price. In the past week, the stock price of Twitter Inc. has increased by 7.71 percent, increased by 33.94 percent over the past month, and fallen by -22.86 percent over the past year.
Disclaimer
Stock Target Advisor is not a broker/dealer, investment advisor, or platform for making stock buying or selling decisions. Our goal is to democratize and simplify financial information through automated analysis, aggregation of stock information, and education to help investors with their research. No content on our site, blogs or newsletters constitutes – or should be understood as constituting – a recommendation to enter into any securities transactions or to engage in any of the investment strategies presented in our site content. We also cannot guarantee the accuracy of any information presented on our site and in our analysis.