IBM Stock (IBM:NYE) STA Assigns Underperform and $125 target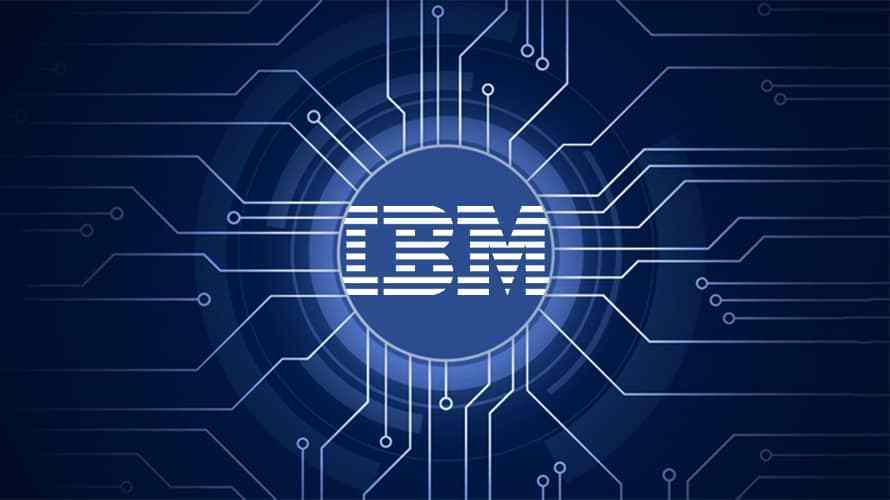 STA Research assigned IBM stock with an Underperform rating. The 12-month price target of $125 per share. STA Research claims that the stock is currently overvalued. STA considering the current macro environment and the possibility of a looming recession. So these could affect revenue.
IBM Stock Analysis:
Based on the 
International Business Machines
stock forecasts from 
8
 analysts. IBM's average analyst target price is 
USD 143.00
 over the next 12 months. 
International Business Machines's
 average analyst rating is Strong Buy. Stock Target Advisor's own stock analysis of 
IBM
 is 
Slightly
Bearish. Based on 5 positive signals and 11 negative signals. At the last closing, 
International Business Machines's
 stock price was 
USD 146.09
. 
IBM
 stock price has changed by +3.44% over the past week, +20.22% over the past month and +23.74% over the last year.
News:
Arvind Krishna, CEO of IBM, stated that despite concerns about rising:
he believes that technology expenditure would continue to increase.
Corporate technology spending ought to rise in the absence of a "catastrophic recession," said Krishna on Thursday
. At an occasion organized by the Economic Club of New York. Krishna stated,
"As I speak to CEOs and CIOs throughout the globe,
nearly
none of them are talking about reducing technology spending,"
adding that one thing to watch out for is whether western Europe experiences a "big energy crisis."
Since April 2020, IBM has acquired 25 acquisitions under Krishna. Betting on growth in the cloud and with artificial intelligence. Through Wednesday's closing, its stock had risen 8.1%. Outperforming the Nasdaq 100 index which had fallen by 28%, during the tech market crash. In its most recent earnings release, IBM overshot sales forecasts. They maintained cash flow projections.
Tech Industry Job Cuts
Last month saw the start of thousands of job cuts at tech behemoths including:
According to Krishna, IBM hasn't stopped hiring. But it is doing so at a slower rate than last year to concentrate on the locations that are expanding. By the end of 2021, the Armonk, New York-based business employed more than 280,000 people worldwide.
As long as attendance remains up, IBM
probably
won't impose a return-to-office
requirement
.
Nearly
50% of US employees are present at work, yet Krishna said he'd like to see that number rise to 60%. According to the CEO, office attendance is
marginally
greater in Europe. Almost nonexistent in Japan and China.
Productivity remains unaffected by remote work claims Krishna. He states that it is more challenging to uphold the company's culture.
Krishna stated that neither the decline in bitcoin values affected IMB. Nor the collapse of businesses such as FTX had an impact on IBM. IBM stated,
"We, as IBM, are not getting into blockchain for cryptocurrency,"
Further added that it was
"investing in blockchain's other applications, such as product tracking."
Fundamental Analysis:
Positive Fundamentals for IBM Stock
High market capitalization
This organization is among the top quartile and is one of the biggest in its industry. These businesses are
typically
more reliable.
For a hold duration of at least 12 months, IBM stock yearly returns have been stable and constant. When compared to peers in its industry, they are in the top quartile. Although stability is desirable, it can also restrict returns.
The IBM stock is in the top quartile. It has beaten its sector rivals over the previous five years (for a hold duration of at least 12 months).
The last four quarters saw positive total cash flow for the organization.
The last four quarters saw the company generate positive total free cash flow.
Negative Fundamentals for IBM Stock:
Subpar risk-adjusted returns
In comparison to its rivals, this company's risk-adjusted return performance is below average. The returns are unpredictable, even if it is outperforming
in terms of
returns. Be careful as you go.
Lower than average dividend returns
In comparison to its competitors, the company's average income yield has been low. Analysis of the past five years. If you are not seeking for work, it is not an issue.
Overvalued in comparison to earnings
The stock is trading above the sector median and at a premium to its peers
in terms of
price to earnings.
Compared to book value, IBM stock got overpriced
On a price-to-book value basis, the stock is selling at a premium to the median of its peer group.
Below-average equity return
Compared to peers, the company has produced a lower-than-average return on equity. This is a comparison done on the past four quarters.
The management of the company produced a lower median return on assets. Compared to rivals/peers during the past four quarters.
In terms of
debt to equity, the company is
heavily
leveraged and in the bottom half of its sector rivals. Check the news, though, and study the sector and management remarks. This can be high at times since the business is attempting to grow
quickly
.
Overpriced based on free cash flow
On a price-to-free cash flow basis, IBM stock is trading at a premium to that of its competitors. Its pricing is higher than the sector median. Whenever you are thinking about buying, go with prudence.
IBM stock five-year median earnings growth was lower than average (sector comparison)
The stock's five-year median revenue growth was lower than average on sector comparison.
IBM stock has trended below the median dividend growth ratio. This got compared with IBM stock peers over the last 5 years.
Conclusion of Analysis
The Fundamental analysis for IBM stock is set at a score of  3.1 out of 10. Whereby the stock has got a bearish outlook.
Disclaimer
Stock Target Advisor is not a broker/dealer, investment advisor, or platform for making stock buying or selling decisions. Our goal is to democratize and simplify financial information through automated analysis, aggregation of stock information, and education to help investors with their research. No content on our site, blogs or newsletters constitutes – or should be understood as constituting – a recommendation to enter into any securities transactions or to engage in any of the investment strategies presented in our site content. We also cannot guarantee the accuracy of any information presented on our site and in our analysis.