This relatively new company is starting to gain some buzz around its future prospects, and we at STA Research believe it's worthwhile taking a look at this up and coming company.  It's possible that this little new company changes the landscape around us.
     Hemp Naturals, Inc., was founded by  Levis Jacobson and incorporated in 2015 in Sunny Isles Beach, Florida where their main office resides today. Hemp Naturals is a company which focuses on researching, developing, acquiring, and selling products made of industrial hemp.
     Hemp Naturals started its business model, manufacturing and distributing rolling papers through retail outlets and also produces consumer goods that are made of industrial hemp and the non-psychoactive ingredients of the cannabis plant, such as nutritional  health supplements, hemp shakes, food products, beauty supply products, as well as hemp clothing.  One of their main consumer products is the Organic Hemp Ultra Blend which is designed to relieve pain and has been very effective in treating, back, muscle, tooth, and nerve pain.  It also assists in mental health conditions and provides relief from chronic pain such as rheumatoid arthritis.  It has also been associated with reducing anxiety and the alleviation of insomnia. Hemp Naturals has also created a revolutionary snack bar called "Twilight Bar" which is infused with all-natural organic ingredients including CBD, which includes dietary supplements in order to provide better sleep while alleviating night time hunger. Hemp Naturals sells its products online, and is available at Amazon and other popular retailers.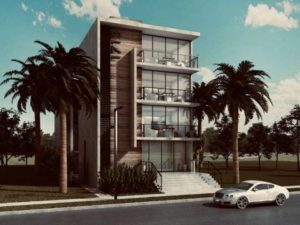 Hemp Naturals now sees exponential growth in a new area, which focuses on developing and investing heavily in the construction of Industrial and Commerical buildings in Florida and eventually all of North America.  These new buildings are constructed using a material formed as a hemp by-product, called HempCrete.  As a result, Hemp Naturals sees the company's next expansion pivoting towards a real estate company that uses bespoke building plans to develop the land, and reconstruct aging buildings in order to prolong their longevity.  Hemp Naturals has recently clinched an agreement with KallerArchitecture, a highly respected Architecture firm to co-ordinate a prototype property constructed with HempCrete from which the building should have a lifespan of 500 years instead of the traditional 70 years. Hemp building materials, similar to  HempCrete have been used since ancient times by the Gauls in Europe, and also in ancient Japan and India. France has been using it in its construction since the 1990s. Hemp is recognized as one of the most environmentally friendly building materials. The HempCrete that Hemp Naturals has developed,  is designed to have an almost infinite lifespan for a building material and is sourced from lime and hemp shivs, which is considered a waste product from the production of hemp fiber. Hemp Crete is a bio-composite that is created from the inner core of the hemp plant which is fused together with a lime-based binder. HempCrete is a breathable, absorbing material which emits moisture in order to regulate the internal humidity of the block while avoiding trapped water and mold growth. As a result, mold or other residues will never grow on this building material, as it is essentially waterproof and hypo-allergenic, which expands it's usability immensely. HempCrete is an environmentally friendly building material that is also more durable and longer-lasting than all other conventional materials used in today's construction. Hemp Naturals believes that HempCrete is the future of the building industry and is channeling all resources for the company's expansion in that sphere, where it believes it will be a major player in this new $5 Billion market.
Hemp Natural's vision of purchasing and developing real estate projects aim to change the landscape of North Ameria, where the buildings are all constructed from renewable and biodegradable materials, using their HempCrete as a major component, which will enhance the landscape and protect the environment in an ever precarious world. It appears that Investors are catching on to their vision, and have pushed their stock(HPMM-OTC) this week up 50 percent.  Hemp Naturals are on the cusp of re-inventing the basis in which buildings are constructed, and enhancing human occupation of the dwelling, yet respecting the natural world we live in.  We are very impressed with the prospects of this company, and have added it to our STA Research Penny Stock coverage list, and will shortly provide a full research report on this company using STA's AI Research metrics.
STA Research