Fedex (FDX:NYE) Analysts rate with a Strong Buy, $288 target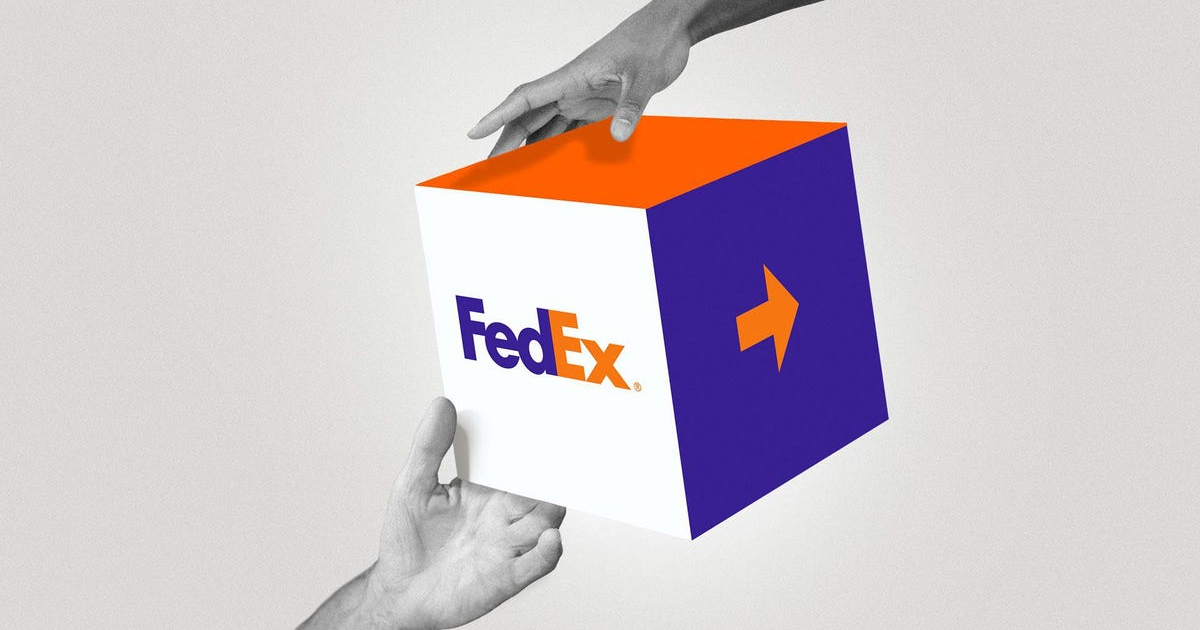 FedEx Stock Forecast Analysis:
Based on the FedEx stock forecast from 17 analysts, the average analyst FedEx stock price is USD 288.62 over the next 12 months. FedEx Corporation's average analyst rating is Strong Buy. Stock Target Advisor's own stock analysis of FedEx Corporation is Neutral, which is based on 5 positive signals and 6 negative signals. At the last closing, FedEx stock price was USD 205.01. FedEx stock price has changed by +1.68% over the past week, -11.13% over the past month and -19.67% over the last year.
FedEx stock forecast from 20 Crowd analysts, has the average Crowd target price for FedEx Corporation at USD 261.94 over the next 12 months. FedEx Corporation's average Crowd rating is a Buy.
About FedEx Corporation (FDX:NYE)
FedEx Corporation provides transportation, e-commerce, and business services in the United States and internationally. The company's FedEx Express segment offers express transportation, small-package ground delivery, and freight transportation services; time-critical transportation services; and cross-border enablement, technology, and e-commerce transportation solutions.
Its FedEx Ground segment provides day-certain delivery services to businesses and residences. The company's FedEx Freight segment offers less-than-truckload freight transportation services. As of May 31, 2022, this segment had approximately 30,000 vehicles and 400 service centers.
Its FedEx Services segment provides sales, marketing, information technology, communications, customer service, technical support, billing and collection, and back-office support services.
The company's Corporate, Other and Eliminations segment offers integrated supply chain management solutions, specialty transportation, customs brokerage, and global ocean and air freight forwarding services; and document and business services, as well as retail access to its customers for its package transportation businesses. FedEx Corporation was founded in 1971 and is based in Memphis, Tennessee.
Fedex Stock Forecast News:
FedEx's stock fell after hours after the company issued a warning for the first quarter and revised its annual guidance.
The company estimated Q1 non-GAAP EPS of $3.44, significantly below the $5.14 expectation and down from $4.37 last year.  The company said that a global volume softening trend that increased in the last few weeks of the quarter had a negative effect on results.
Macroeconomic downturn in Asia and service issues in Europe had a particularly negative influence on FedEx Express performance, resulting in a $500 million revenue deficit in this sector compared to corporate projections. Revenue for FedEx Ground fell by about $300 million short of company expectations.
What we like:
High market capitalization
Fedex Stock Forecast: This is one of the largest entities in its sector and is among the top quartile. Such companies tend to be more stable.
Superior capital utilization
The company management has delivered better return on invested capital in the most recent 4 quarters than its peers, placing it in the top quartile.
Positive cash flow
The company had positive total cash flow in the most recent four quarters.
Positive free cash flow
The company had positive total free cash flow in the most recent four quarters.
Superior Dividend Growth
This stock has shown top quartile dividend growth in the previous 5 years compared to its sector.
What we don't like:
High volatility
The total returns for this company are volatile and above median for its sector over the past 5 years. Make sure you have the risk tolerance for investing in such stock.
Below median total returns
The company has under performed its peers on annual average total returns in the past 5 years.
Below median dividend returns
The company's average income yield over the past 5 years has been low compared to its peers. However, it is not a problem if you are not looking for income.
Poor return on equity
The company management has delivered below median return on equity in the most recent 4 quarters compared to its peers.
Poor return on assets
The company management has delivered below median return on assets in the most recent 4 quarters compared to its peers.
Overpriced on free cash flow basis
The stock is trading high compared to its peers on a price to free cash flow basis. It is priced above the median for its sectors. Proceed with caution if you are considering to buy.
Disclaimer
Stock Target Advisor is not a broker/dealer, investment advisor, or platform for making stock buying or selling decisions. Our goal is to democratize and simplify financial information through automated analysis, aggregation of stock information, and education to help investors with their research. No content on our site, blogs or newsletters constitutes – or should be understood as constituting – a recommendation to enter into any securities transactions or to engage in any of the investment strategies presented in our site content. We also cannot guarantee the accuracy of any information presented on our site and in our analysis.