Endeavour Mining Corp: Analysts are Bullish with a Strong Buy rating
Endeavour Mining Corp Stock Analysis:
The average analyst target price for Endeavour Mining Corp. over the next 12 months, based on projections from 8 analysts, is CAD 34.26. The consensus analyst recommendation for Endeavour Mining Corp. is rated as a Strong Buy. Endeavour Mining Corp's stock analysis by Stock Target Advisor is Neutral and is based on 7 positive and 7 negative signals. The stock price of Endeavour Mining Corp. was CAD 26.98 at the most recent closure. The stock price of Endeavour Mining Corp has changed by +15.60% in the last week, +9.41% in the last month, and -20.58% in the past year.
Endeavour Mining Corp. News:
Endeavour Mining [LON:EDV], an African gold miner just released some positive data this week, that the company outperformed production forecasts. Endeavour Mining currently has $833 million in cash on hand at the conclusion of the quarter, in which executives stated it puts the firm in a strong financial  position.
The miner has  almost 50% of its original capital invested, as the company revealed that its Sabodala-Massawa expansion project in Senegal is progressing as planned. According to reports, pricing meets expectations. Its Cote D'Ivoire-based Lafigué greenfield project is scheduled to begin producing gold in the third quarter of 2024.  With respect to the company's Tanda-Iguela project in Cote D'Ivoire, management is anticipates the resource allocation to be disclosed in the coming weeks. Exploration within the Tanda-Iguela project in Cote D'Ivoire, has seen strong results so far through the backing of  $68 million invested so far this year into the project.
Analysts at B. Riley cut the Q4 2022 earnings per share  forecast for the company on Wednesday, November 9th. The analyst  now expects that EDV will earn nothing per share for the quarter, down from their previous estimate of $0.04 per share. The consensus estimate for EDV's  full-year earnings forecast is $0.12 per share. B. Riley also published forecasts for EDR's first quarter, 2023 earnings at $0.04 earnings per share.
About Endeavour Mining Corp (EDV:CA:TSX)
Endeavour Mining plc, together with its subsidiaries, operates as a gold mining company in West Africa. It has six operating assets, including the Boungou, Houndé, Mana, and Wahgnion mines in Burkina Faso; the Ity mine in Côte d'Ivoire; the Sabodala-Massawa mine in Senegal; Lafigué and Kalana development projects in Côte d'Ivoire and Mali; and a portfolio of exploration assets on the Birimian Greenstone Belt across Burkina Faso, Côte d'Ivoire, Mali, Senegal, and Guinea. The company was incorporated in 2021 and is based in London, the United Kingdom.
Fundamental Stock Analysis:
Positive Fundamentals:
High market capitalization.  This organization is among the top quartile and is one of the biggest in its industry. These businesses are typically more reliable.
Low turbulence. For a hold duration of at least 12 months, the stock's yearly returns have been stable and constant when compared to peers in its industry, and they are in the top quartile. Although stability is desirable, it can also restrict returns.
Superior capital efficiency.  In the last four quarters, firm management outperformed its counterparts in terms of return on invested capital, putting it in the top quartile.
Positive cash flow.  The last four quarters saw positive total cash flow for the organization.
Positive free cash flow.  The last four quarters saw the company generate positive total free cash flow.
Superior growth in earnings.  In the preceding five years, this stock's profits growth was in the top quartile for its industry.
Superior growth in revenue.  Compared to its industry, this stock's revenue growth over the previous five years has been in the top quartile.
Negative Fundamentals:
Total returns that are below the median.  In terms of annual average total returns during the previous five years, the company lagged behind its competitors.
Lower than average dividend returns.  In comparison to its competitors, the company's average income yield during the past five years has been low. If you are not seeking for work, it is not an issue.
Overvalued compared to earnings. The stock is trading above the sector median and at a premium to its peers in terms of price to earnings.
Compared to book value, it is overpriced. On a price to book value basis, the stock is selling at a premium to the median of its peer group.
Overpriced based on cash flow.  On a price to cash flow ratio, the stock is trading at a premium to that of its competitors. Its pricing is higher than the sector median.
Extremely leveraged.  In terms of debt to equity, the company is heavily leveraged and in the bottom half of its sector rivals. Check the news, though, and study the sector and management remarks. This can be high at times since the business is attempting to grow quickly.
Expensive compared to free cash flow.  On a price to free cash flow basis, the stock is trading at a premium to that of its competitors. Its pricing is higher than the sector median.
The overall fundamental analysis for Endeavour Mining is graded at a  score of 5 out of 10. where the stock is considered as Neutral(not bearish or bullish).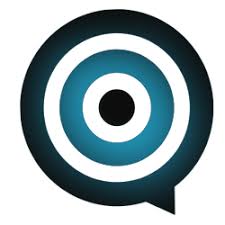 Disclaimer
Stock Target Advisor is not a broker/dealer, investment advisor, or platform for making stock buying or selling decisions. Our goal is to democratize and simplify financial information through automated analysis, aggregation of stock information, and education to help investors with their research. No content on our site, blogs or newsletters constitutes – or should be understood as constituting – a recommendation to enter into any securities transactions or to engage in any of the investment strategies presented in our site content. We also cannot guarantee the accuracy of any information presented on our site and in our analysis.