Canopy Growth (WEED:CA) Rated Hold after Earnings, Stock Rises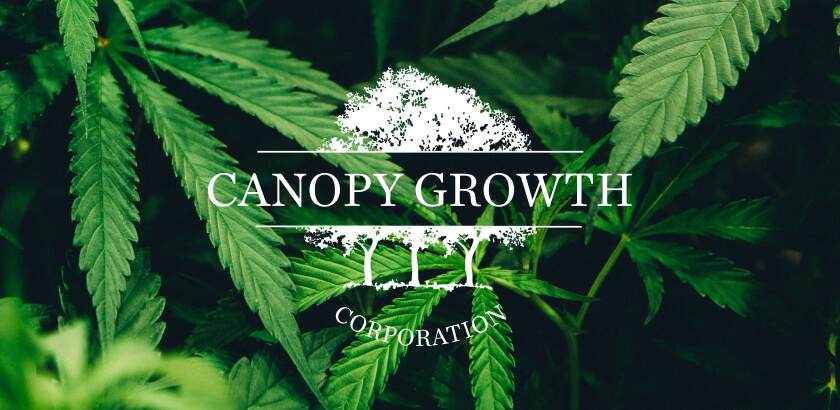 Canopy Growth Stock Analysis:
The average analyst target price for Canopy Growth Corp over the next 12 months is CAD 6.45, according to 16 analysts' predictions for the company's stock. Hold is the average analyst recommendation for Canopy Growth Corp. Based on 1 good signals and 6 negative signals, Stock Target Advisor's own stock analysis of Canopy Growth Corp. is Bearish. Canopy Growth Corp.'s stock was trading at CAD 4.24 at the most recent close. The share price of Canopy Growth Corp. has changed by -10.74% in the last week, +10.70% in the last month, and -73.79% in the last year.
Analyst's have just released research notes, updating their coverage of Cannabis growth as follows:
Sanford Bernstein assigned the stock with a Underperform rating and a $2  target price.
STA Research reiterated their Buy rating after earnings, and kept the $6.50 target steady on the stock.
Cantor Fitzgerald maintained the Hold rating, with a $4.45 target on the stock.
Finally, CIBC Capital Markets maintained the banks Underperform rating, and $3 target price for Canopy.
Canopy Growth Corporation (WEED:CA:TSX)
Together with its subsidiaries, Canopy Growth Corporation produces, distributes, and sells cannabis- and hemp-based products for leisure and medical uses, principally in Canada, the US, and Germany. The two business divisions are Global Cannabis and Other Consumer Products. Dried cannabis flower, extracts and concentrates, beverages, candies, and vapes are among the company's offerings. Tweed, 7ACRES, 7ACRES Craft Collective, DOJA, Ace Valley, Quatreau, Deep Space, First + Free, Surity Pro, Spectrum Therapeutics, Vert, Tokyo Smoke, Tweed, Martha Stewart CBD, DNA Genetics, BioSteel, Storz & Bickel, This Works, HiWay, Simple Stash, Whisl, and Truverra are some of the brands under which it sells its goods. Tweed Marijuana Inc. was the company's previous name until it changed to Canopy Growth Corporation in September 2015. Smiths Falls, Canada serves as the corporate headquarters of Canopy Growth Corporation, which was established in 2009.
News:
CEO of Canopy Growth Corp. has high expectations for the U.S. Senate and prospective cannabis legislation once the new government is formed. CEO, David Klein said that it  is abundantly clear that American citizens demand access to cannabis use legally. Klein reiterates he hopes the outcome of the midterm elections  increase pressure on the Senate to legalize cannabis.  However, many analysts believe that in order to reform drug laws, control of the senate by Democrats is a must. Most analysts confirm that they don't believe Mitch McConnell as a majority leader, would support significant cannabis legislation changes.
The midterm elections could be a sign of how serious the country is about federally legalizing cannabis, according to Canopy and other Canadian cannabis companies that forecast significant profits from the U.S. market.
It was announced last month that Canopy Growth will establish  a new U.S. based company to hold its rights against U.S. cannabis companies that have home field advantage within the current cannabis legislation. Spokespersons for the Nasdaq has voiced concerns about Canopy combining its U.S. financial statements.  However, Canopy's Klein reiterates he has support for the action by executives at the TMX Group.  If the Nasdaq doesn't agree with Canopy's move, the company could possibly face the delisting of it's stock on the Nasdaq as a consequence.  Klein assures he is hopefully that the two sides will eventually concur with the situation amicably.
Quartely Earnings Results:
Canopy Growth, just revealed their quarterly earnings, showing a deficit for the quarter as revenue declined from the same quarter in the previous fiscal year.  Canopy Growth reported for the quarter that ended on September 30, a net loss of $231.9 million, or 47 cents per diluted share, against a  net loss of $16.3 million last year. For the three-month period, net revenue was $117.9 million, down from the $131.4 million, again from the same quarter of last year.
The company asserts that the decline in sales was brought on by tougher competition in the Canadian cannabis market.  The company's earnings were also impacted by $2 million by labour strikes which occurred in the province of British Columbia and Quebec, in addition to the cyberattack on Ontario's cannabis distributor which hampered sales also.
Canopy Growth's Fundamental Stock Analysis:
Positive Fundamentals:
Substantial market capitalization.  This organization is one of the biggest in its industry and is in the top quartile. These businesses are more likely to be stable.
Negative Fundamentals:
Extreme turbulence.  This company's five-year total returns have been erratic and higher above the industry average. Check your risk tolerance before investing in such a stock.
In excess of what the book value should be.  On a basis of price to book value, the stock is trading above the median of its peers.
Very leveraged.  In terms of debt to equity, the company performs poorly compared to its sector peers and has a high level of leverage. Check the news, though, and take a close look at the sector and management statements. Because the business is attempting to grow aggressively, this can occasionally be high.
Adverse cash flow.  In the most recent four quarters, the company's overall cash flow was negative.
Free cash flow negative.  The company's total free cash flow was negative over the previous four quarters.
Minimal earnings growth.  Compared to its industry, this stock's 5-year median profits growth was lower.
Canopy Growth Corp. stock is currently rated with a fundamental score of 1.4 out of 10, where 0 is very bad and 10 is very good.
Disclaimer
Stock Target Advisor is not a broker/dealer, investment advisor, or platform for making stock buying or selling decisions. Our goal is to democratize and simplify financial information through automated analysis, aggregation of stock information, and education to help investors with their research. No content on our site, blogs or newsletters constitutes – or should be understood as constituting – a recommendation to enter into any securities transactions or to engage in any of the investment strategies presented in our site content. We also cannot guarantee the accuracy of any information presented on our site and in our analysis.