Bill.com Holdings (BILL:NYE) Analysts Bullish with Strong Buy rating, $194 target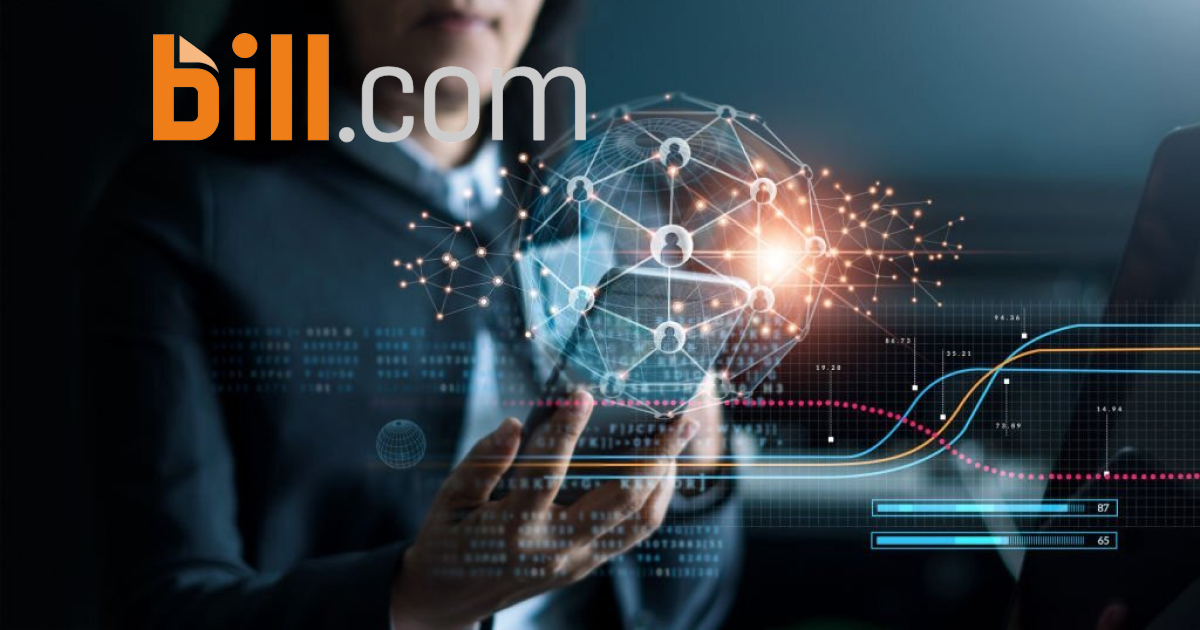 Bill Com Holdings Inc Stock Analysis:
Based on the Bill Com Holdings Inc stock forecasts from 13 analysts, the average analyst bill.com stock price is USD 194.17 over the next 12 months. Bill Com Holdings Inc's average analyst rating is Strong Buy. Stock Target Advisor's own stock analysis of Bill Com Holdings Inc is Slightly Bearish, which is based on 3 positive signals and 5 negative signals. At the last closing, bill.com stock price was USD 151.38. bill.com stock price has changed by -6.85% over the past week, +23.86% over the past month and -23.12% over the last year.
The Crowd/User Rating's target price on the bill.com stock price is $162.50, lower than the Analyst target.  The Crowd/User also have a Strong Buy rating on the company, in-line with analysts.
Zack's Investment Research currently rates the stock as a Hold rating, and has a low ranking for the company in it's sector.
Most Recent Analyst Ratings for Bill.com Holdings:
About Bill Com Holdings Inc (BILL:NYE)
Bill.com Holdings, Inc. provides cloud-based software that simplifies, digitizes, and automates back-office financial operations for small and midsize businesses worldwide. It offers artificial intelligence enabled financial software platform that creates seamless connections among users, suppliers, and the clients. The company provides software-as-a-service, cloud-based payments and spend management products, which allow users to automate accounts payable and accounts receivable transactions, as well as enable users to connect with their suppliers and/or customers to do business, eliminate expense reports, manage cash flows, and improve office efficiency. It also offers onboarding implementation support, and ongoing support and training services. The company also serves accounting firms and financial institutions. Bill.com Holdings, Inc. was founded in 2006 and is headquartered in San Jose, California.
Bill.com Stock Price News:
Bill.com (BILL) just reported the fourth quarterly earnings, showing a loss of $0.03 per share versus the forecasted consensus of  ($0.13) per share. The company reported a loss of ($0.07) per share from the previous year, showing a earnings surprise to the upside of over 70 percent. The company has a history the last 4 consecutive quarters of beating consensus EPS estimates. The company posted revenues of $200 million for the quarter, which was significantly higher than the prior years $78 million.
The company's stock has lost 40 percent of it's values since the beginning of 2022, which is 30 percent worse than the S&P 500.
The company recently announced that Irana Wasti  joined Bill.com as Chief Product Officer, alongside Sofya Pogreb who is the newly appointed  Chief Operating Officer. Rene Lacerte, CEO states of their hire "We are thrilled to have Irana and Sofya join the team. Their experience building product and operational capabilities that support SMBs globally is invaluable, and we look forward to both of their contributions as we continue to build a company that is automating the future of finance so that businesses can flourish."
What we like:
(Bullish Signals)
High market capitalization
This is one of the largest entities in its sector and is among the top quartile. Such companies tend to be more stable.
Superior risk adjusted returns
Bill.com stock price has performed well, on a risk adjusted basis, compared to its sector peers(for a hold period of at least 12 months) and is in the top quartile.
Positive cash flow
The company had positive total cash flow in the most recent four quarters.
What we don't like:
(Bearish Signals)
High volatility
The total returns for this company are volatile and above median for its sector over the past 5 years. Make sure you have the risk tolerance for investing in such stock.
Overpriced on cashflow basis
Bill.com stock price is trading high compared to its peers on a price to cash flow basis. It is priced above the median for its sectors. Proceed with caution if you are considering to buy.
Negative earnings
The company had negative total earnings in the most recent four quarters.
Negative free cash flow
The company had negative total free cash flow in the most recent four quarters.
Low Revenue Growth
This stock has shown below median revenue growth in the previous 5 years compared to its sector. bill.com stock price has been impacting the revenue signal.
Disclaimer
Stock Target Advisor is not a broker/dealer, investment advisor, or platform for making stock buying or selling decisions. Our goal is to democratize and simplify financial information through automated analysis, aggregation of stock information, and education to help investors with their research. No content on our site, blogs or newsletters constitutes – or should be understood as constituting – a recommendation to enter into any securities transactions or to engage in any of the investment strategies presented in our site content. We also cannot guarantee the accuracy of any information presented on our site and in our analysis.