Analysts rate Best Buy Co Inc. (BBY:NYE) with a Buy rating and a $92 target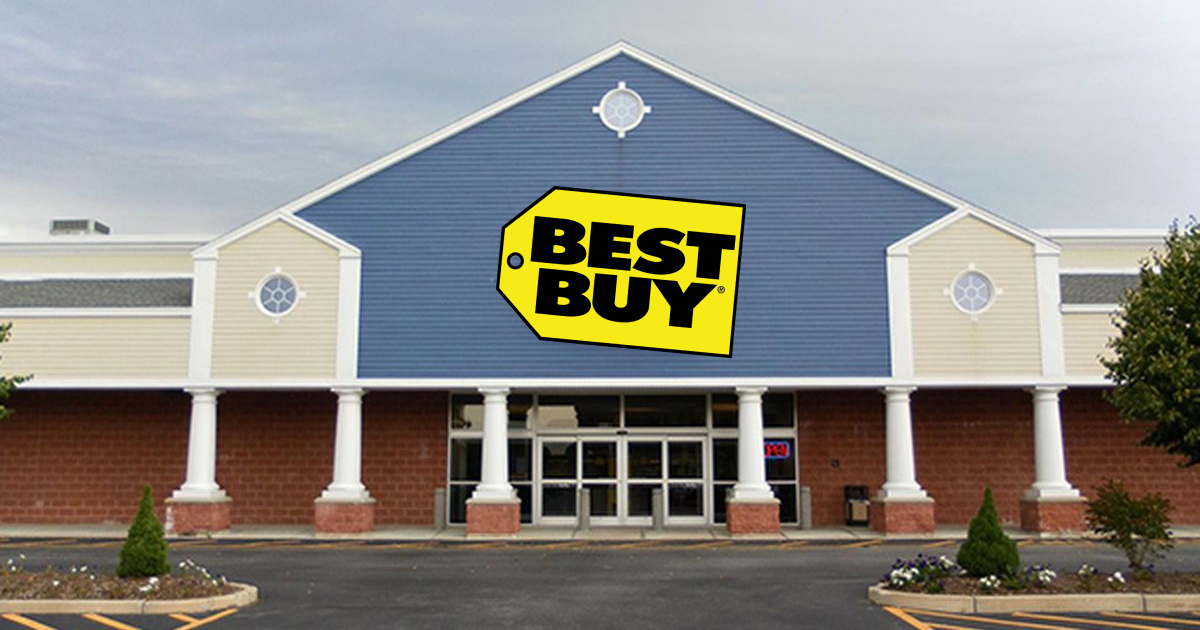 Based on the Best Buy Co Inc stock forecast from 17 analysts, the average analyst Best Buy stock price target is USD 92.41 over the next 12 months. Best Buy Co Inc's average analyst rating is Buy. Stock Target Advisor's own stock analysis of BBY stock forecast is Slightly Bullish, which is based on 5 positive signals and 4 negative signals. At the last closing, Best Buy stock price was USD 73.70. Best Buy stock price has changed by -3.72% over the past week, -3.29% over the past month and -37.73% over the last year.
About Best Buy Co Inc. (BBY:NYE):
Best Buy Co., Inc. retails technology products in the United States and Canada. The company operates in two segments, Domestic and International. Its stores provide computing products, such as desktops, notebooks, and peripherals; mobile phones comprising related mobile network carrier commissions; networking products; tablets covering e-readers; smartwatches; and consumer electronics consisting of digital imaging, health and fitness, home theater, portable audio comprising headphones and portable speakers, and smart home products. The company was formerly known as Sound of Music, Inc. The company was incorporated in 1966 and is headquartered in Richfield, Minnesota.
What we like:
High market capitalization:
This is one of the largest entities in its sector and is among the top quartile. Such companies tend to be more stable.
Superior capital utilization:
The company management has delivered better return on invested capital in the most recent 4 quarters than its peers, placing it in the top quartile.
Positive cash flow:
The company had positive total cash flow in the most recent four quarters.
Positive free cash flow:
The company had positive total free cash flow in the most recent four quarters.
High Gross Profit to Asset Ratio:
BBY stock prediction shows that the stock is in the top quartile compared to its peers on Gross Profit to Asset Ratio. This is a popular measure among value investors for showing superior returns in the long run.
What we don't like:
Below median total returns:
BBY stock dividend has under-performed its peers on annual average total returns in the past 5 years.
Below median dividend returns:
BBY stock forecast shows that the company's average income yield over the past 5 years has been low compared to its peers. However, it is not a problem if you are not looking for income.
Overpriced compared to book value:
BBY stock price target is trading high compared to its peers median on a price to book value basis.
Highly leveraged:
The company is in the bottom half compared to its sector peers on debt to equity and is highly leveraged. However, do check the BBY stock forecast and look at its sector and management statements. Sometimes this is high because the company is trying to grow aggressively.
Disclaimer
Stock Target Advisor is not a broker/dealer, investment advisor, or platform for making stock buying or selling decisions. Our goal is to democratize and simplify financial information through automated analysis, aggregation of stock information, and education to help investors with their research. No content on our site, blogs or newsletters constitutes – or should be understood as constituting – a recommendation to enter into any securities transactions or to engage in any of the investment strategies presented in our site content. We also cannot guarantee the accuracy of any information presented on our site and in our analysis.