Aterian Inc. (ATER:NSD) Analysts Bullish and see stock doubling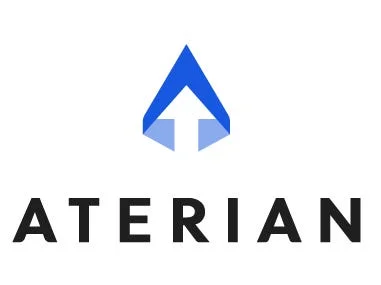 Based on the Aterian stock forecast from 2 analysts, the average analyst ATER stock price target is USD 4.83 over the next 12 months. Aterian Inc's average analyst rating is a Buy. Stock Target Advisor's own stock analysis of Aterian stock forecast is Slightly Bearish, which is based on 3 positive signals and 5 negative signals. At the last closing, Aterian stock price was USD 2.38. Aterian stock price has changed by -0.28% over the past week, +0.04% over the past month and -60.86% over the last year.
About Aterian Inc. (ATER:NSD):
Aterian, Inc., together with its subsidiaries, operates as a technology-enabled consumer products company in North America and internationally. The company provides Artificial Intelligence Marketplace e-Commerce Engine, a software technology platform, which uses machine learning, natural language processing, and data analytics to design, develop, market, and sell products. It primarily serves individual online consumers through Amazon and other e-commerce platforms, as well as through its owned and operated websites and other marketplaces. The company was formerly known as Mohawk Group Holdings, Inc. and changed its name to Aterian, Inc. in April 2021. Aterian, Inc. was founded in 2014 and is headquartered in New York, New York.
What we like:
Low volatility:
The annual returns for Aterian stock have been stable and consistent compared to its sector peers (for a hold period of at least 12 months) and is in the top quartile. Although stability is good, also keep in mind it can limit returns.
Positive cash flow:
ATER stock had positive total cash flow in the most recent four quarters.
High Gross Profit to Asset Ratio:
Aterian stock is in the top quartile compared to its peers on Gross Profit to Asset Ratio. This is a popular measure among value investors for showing superior returns in the long run.
What we don't like:
Low market capitalization:
ATER stock is among the smaller entities in its sectors with below median market capitalization. That may make it less stable in the long run unless it has a unique technology or market which can help it grow or get acquired in future.
Poor risk adjusted returns:
This company is delivering below median risk adjusted returns in its peers. Even if it is outperforming on returns, the returns are unpredictable. Proceed with caution.
Below median dividend returns:
The average income yield of ATER stock over the past 5 years has been low compared to its peers. However, it is not a problem if you are not looking for income.
Overpriced on cashflow basis:
ATER stock price is trading high compared to its peers on a price to cash flow basis. It is priced above the median for its sectors. Proceed with caution if you are considering to buy.
Negative free cash flow:
ATER stock had negative total free cash flow in the most recent four quarters.
Disclaimer
Stock Target Advisor is not a broker/dealer, investment advisor, or platform for making stock buying or selling decisions. Our goal is to democratize and simplify financial information through automated analysis, aggregation of stock information, and education to help investors with their research. No content on our site, blogs or newsletters constitutes – or should be understood as constituting – a recommendation to enter into any securities transactions or to engage in any of the investment strategies presented in our site content. We also cannot guarantee the accuracy of any information presented on our site and in our analysis.