Analysts rate Xpeng Inc. (XPEV:NYE) with a Strong Buy rating and a $38 target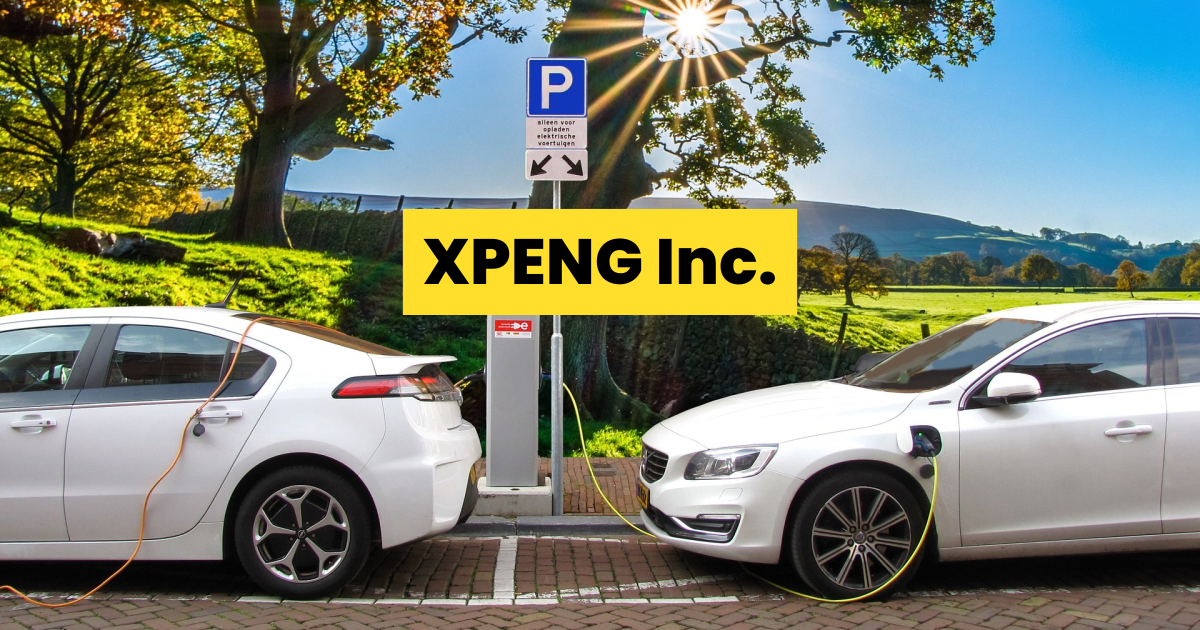 Based on the Xpeng stock forecast from 11 analysts, the average analyst Xpeng stock price target is USD 38.35 over the next 12 months. Xpeng Inc's average analyst rating is Strong Buy. Stock Target Advisor's own stock analysis of XPEV stock forecast is Bearish, which is based on 2 positive signals and 8 negative signals. At the last closing, Xpeng stock price was USD 14.09. Xpeng stock price has changed by -1.93% over the past week, -7.15% over the past month and -61.87% over the last year.
About Xpeng Inc. (XPEV:NYE):
XPeng Inc. designs, develops, manufactures, and markets smart electric vehicles in the People's Republic of China. It offers SUVs under the G3 and G3i names; four-door sports sedans under the P7 name; and family sedans under the P5 name. The company also provides sales contracts, maintenance, super charging, vehicle leasing, insurance agency, ride-hailing, technical support, automotive loan referral and auto financing, music subscription, and other services. XPeng Inc. was founded in 2015 and is headquartered in Guangzhou, the People's Republic of China.
Reiterates STA Research Speculative Buy USD 35 2022-08-24
Downgrade Barclays Overweight » Equal
Weight USD 30 » USD 22 2022-08-24
Maintains Citigroup Buy USD 51.59 » USD 27.87 2022-08-24
Reiterates STA Research Buy USD 35 2022-08-03
Downgraded by Macquarie  Outperform » Neutral USD 25 2022-08-03
Downgrades Nomura Neutral USD 36.3 2022-07-01
Reiterates STA Research Buy USD 35 2022-07-01
Maintains Citigroup Buy USD 36.7 » USD 51.59 2022-06-21
Assigns STA Research Buy USD 35 2022-06-21
Initiated Macquarie Research Outperform USD 38.2 2022-05-25
Maintains JP Morgan & Company Overweight USD 42 » USD 35 2022-05-24
Maintains Bank of America Securities Buy USD 46 » USD 40 2022-05-24
Maintains Barclays Overweight USD 39 » USD 30 2022-05-24
Initiated by HSBC Buy USD 37 2022-04-02
Target Lowered by Barclays Overweight USD 45 » USD 39 2022-03-29
Target Lowered by Citigroup Buy USD 92 » USD 67 2022-03-29
Initiated by China Renaissance Buy USD 55.6 2022-03-24
Initiated by CLSA Buy USD 42 2022-03-23
Target Lowered by Morgan Stanley USD 71 » USD 42 2022-03-23
Initiated by Barclays Overweight USD 33 2022-02-08
Initiates Coverage On Macquarie Research Outperform 2022-01-12
Target Raised by Citigroup In-Line » Buy USD 87 » USD 92 2021-11-24
Target Raised by Bank of America  Buy USD 63 » USD 66 2021-11-24
Target Raised by Citigroup Outperform » Buy USD 53.4 » USD 87 2021-11-11
Initiated by Sanford Bernstein Outperform USD 56 2021-10-28
What we like:
Low debt:
The company is less leveraged than its peers, and is among the top quartile, which makes it more flexible. However, do check the stock forecast and look at its sector. Sometimes this is low because the company is not growing and has no growth potential.
Superior Revenue Growth:
Xpeng stock has shown top quartile revenue growth in the previous 5 years compared to its sector.
What we don't like:
Low market capitalization:
XPEV stock is among the smaller entities in its sectors with below median market capitalization. That may make it less stable in the long run unless it has a unique technology or market which can help it grow or get acquired in future.
Poor risk adjusted returns:
This company is delivering below median risk adjusted returns in its peers. Even if it is outperforming on returns, the returns are unpredictable. Proceed with caution.
High volatility:
The total returns for Xpeng stock are volatile and above median for its sector over the past 5 years. Make sure you have the risk tolerance for investing in such stock.
Below median dividend returns:
The average income yield of XPEV stock over the past 5 years has been low compared to its peers. However, it is not a problem if you are not looking for income.
Overpriced compared to book value:
Xpeng stock is trading high compared to its peers median on a price to book value basis.
Negative cashflow:
The company had negative total cash flow in the most recent four quarters.
Negative free cash flow:
The company had negative total free cash flow in the most recent four quarters.
Low Earnings Growth:
Xpeng stock has shown below median earnings growth in the previous 5 years compared to its sector.
Disclaimer
Stock Target Advisor is not a broker/dealer, investment advisor, or platform for making stock buying or selling decisions. Our goal is to democratize and simplify financial information through automated analysis, aggregation of stock information, and education to help investors with their research. No content on our site, blogs or newsletters constitutes – or should be understood as constituting – a recommendation to enter into any securities transactions or to engage in any of the investment strategies presented in our site content. We also cannot guarantee the accuracy of any information presented on our site and in our analysis.