Analysts rate Tilray Inc(TLRY:TSX)(TLRY:NSD) with a Buy rating and a $11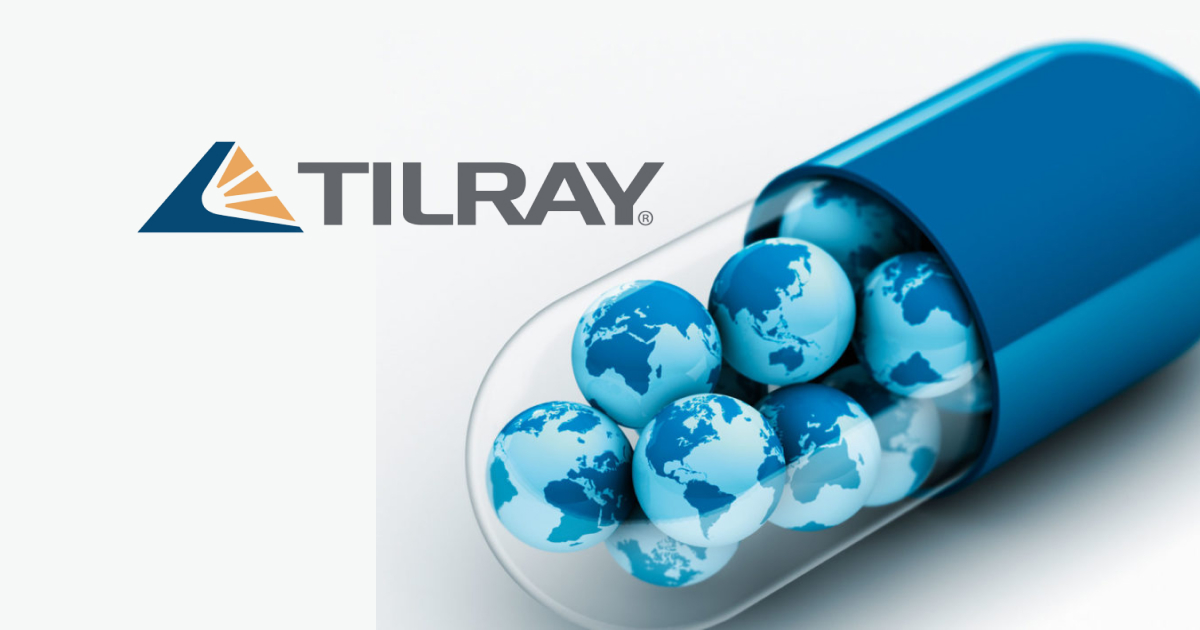 Analysts rate Tilray Inc with a consensus Buy rating and a 12-month average target price of $11.27 per share.
STA Research maintains Tilray Inc. with a Buy rating and raises the target price to $7 from $6 on the company's stock, as a catalyst of CEO Irwin Simon recently mentioned that the size of the U.S. cannabis industry is massive, and provides great opportunity, even though is is not legalized yet in the USA.
According to Simon, there is a $100 billion market opportunity for cannabis in the United States, and believes that "93% of Americans want medical cannabis authorised in the U.S., while between 63% and 65% prefer adult use. Currently, 33 states and Washington, D.C., have legalised it. The fact that most people want cannabis to be legal is now public knowledge."
Based on the Tilray Inc stock forecasts from 8 analysts, the average analyst target price for Tilray Inc is CAD 11.27 over the next 12 months. Tilray Inc's average analyst rating is Buy . Stock Target Advisor's own stock analysis of Tilray Inc is Slightly Bearish, which is based on 4 positive signals and 5 negative signals. At the last closing, Tilray Inc's stock price was CAD 5.14. Tilray Inc's stock price has changed by +1.98% over the past week, +6.20% over the past month and -69.17% over the last year.
Tilray Brands, Inc. engages in the research, cultivation, production, marketing, and distribution of medical cannabis products in Canada, the United States, Europe, Australia, New Zealand, Latin America, and internationally. The company operates through four segments: Cannabis Business, Distribution Business, Beverage Alcohol Business, and Wellness Business. It offers medical and adult-use cannabis products, including GMP-certified flowers, oils, vapes, edibles, and topicals; purchases and resells pharmaceutical and wellness products; and produces, markets, sells, and distributes beverage alcohol products, and hemp-based food and other wellness products. The company offers its products under the Tilray, Aphria, Broken Coast, Symbios, B!NGO, The Batch, P'tite Pof, Dubon, Good Supply, Solei, Chowie Wowie, Canaca, RIFF, SweetWater, Breckenridge Distillery, Alpine Beer Company, and Green Flash brands. It sells its products to retailers, wholesalers, patients, physicians, hospitals, pharmacies, researchers, and governments, as well as direct to consumers. The company was formerly known as Tilray, Inc. Tilray Brands, Inc. is headquartered in Leamington, Canada.
What we like:
High market capitalization
This is one of the largest entities in its sector and is among the top quartile. Such companies tend to be more stable.
Low volatility
The stock's annual returns have been stable and consistent compared to its sector peers(for a hold period of at least 12 months) and is in the top quartile. Although stability is good, also keep in mind it can limit returns.
Underpriced compared to book value
The stock is trading low compared to its peers on a price to book value basis and is in the top quartile. It may be underpriced but do check its financial performance to make sure there is no specific reason.
Superior Revenue Growth
This stock has shown top quartile revenue growth in the previous 5 years compared to its sector.
What we don't like:
Poor risk adjusted returns
This company is delivering below median risk adjusted returns in its peers. Even if it is outperforming on returns , the returns are unpredictable. Proceed with caution.
Below median dividend returns
The company's average income yield over the past 5 years has been low compared to its peers. However, it is not a problem if you are not looking for income.
Negative cashflow
The company had negative total cash flow in the most recent four quarters.
Negative free cash flow
The company had negative total free cash flow in the most recent four quarters.
Low Earnings Growth
This stock has shown below median earnings growth in the previous 5 years compared to its sector
Disclaimer
Stock Target Advisor is not a broker/dealer, investment advisor, or platform for making stock buying or selling decisions. Our goal is to democratize and simplify financial information through automated analysis, aggregation of stock information, and education to help investors with their research. No content on our site, blogs or newsletters constitutes – or should be understood as constituting – a recommendation to enter into any securities transactions or to engage in any of the investment strategies presented in our site content. We also cannot guarantee the accuracy of any information presented on our site and in our analysis.