Analysts rate Sorrento Therapeutics (SRNE:NSD) with a Strong Buy rating and a $20 target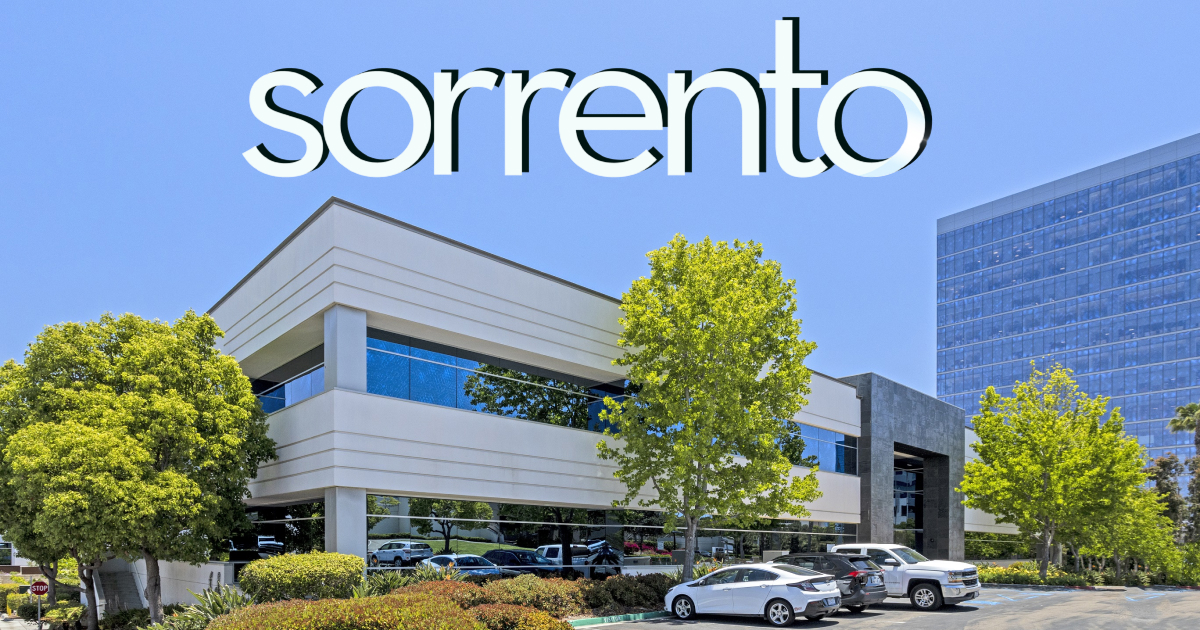 Based on the Sorrento Therapeutics stock forecast from 1 analyst, the average analyst SRNE stock price target is USD 20.00 over the next 12 months. Sorrento Therape's average analyst rating is Strong Buy. Stock Target Advisor's own stock analysis of SRNE stock forecast is Bearish, which is based on 2 positive signals and 7 negative signals. At the last closing, Sorrento stock price was USD 2.01. Sorrento stock price has changed by -0.04% over the past week, -0.58% over the past month and -77.05% over the last year.
About Sorrento Therape (SRNE:NSD):
Sorrento Therapeutics, Inc., a clinical stage and commercial biopharmaceutical company, develops therapies for cancer, autoimmune, inflammatory, viral, and neurodegenerative diseases. It operates through two segments, Sorrento Therapeutics and Scilex. It has collaboration with SmartPharm Therapeutics Inc. to develop gene-encoded antibody vaccine to protect against COVID-19; Celularity, Inc. for initiating Phase I/II clinical study, including up to 94 patients with COVID-19; Mount Sinai Health System to develop COVI-SHIELD, an antibody therapy targeting SARS-CoV-2 infection; and Mayo Clinic for Phase Ib pilot study using sofusa lymphatic drug delivery technology to deliver Ipilimumab in patient with melanoma. The company was founded in 2006 and is based in San Diego, California.
What we like:
High market capitalization:
SRNE stock is one of the largest entities in its sector and is among the top quartile. Such companies tend to be more stable.
Superior risk adjusted returns:
SRNE stock has performed well, on a risk adjusted basis, compared to its sector peers (for a hold period of at least 12 months) and is in the top quartile.
What we don't like:
High volatility:
The total returns for Sorrento Therapeutics stock are volatile and above median for its sector over the past 5 years. Make sure you have the risk tolerance for investing in such stock.
Overpriced compared to earnings:
SRNE stock price is trading high compared to its peers on a price to earning basis and is above the sector median.
Overpriced compared to book value:
SRNE stock price is trading high compared to its peers median on a price to book value basis.
Highly leveraged:
The company is in the bottom half compared to its sector peers on debt to equity and is highly leveraged. However, do check the SRNE stock forecast and look at its sector and management statements. Sometimes this is high because the company is trying to grow aggressively.
Negative cashflow:
Sorrento Therapeutics stock had negative total cash flow in the most recent four quarters.
Negative free cash flow:
Sorrento Therapeutics stock had negative total free cash flow in the most recent four quarters.
Low Earnings Growth:
SRNE stock has shown below median earnings growth in the previous 5 years compared to its sector
Disclaimer
Stock Target Advisor is not a broker/dealer, investment advisor, or platform for making stock buying or selling decisions. Our goal is to democratize and simplify financial information through automated analysis, aggregation of stock information, and education to help investors with their research. No content on our site, blogs or newsletters constitutes – or should be understood as constituting – a recommendation to enter into any securities transactions or to engage in any of the investment strategies presented in our site content. We also cannot guarantee the accuracy of any information presented on our site and in our analysis.