Analysts rate Oncolytics Biotech Inc. (ONCY:NSD)Buy, $6 Target.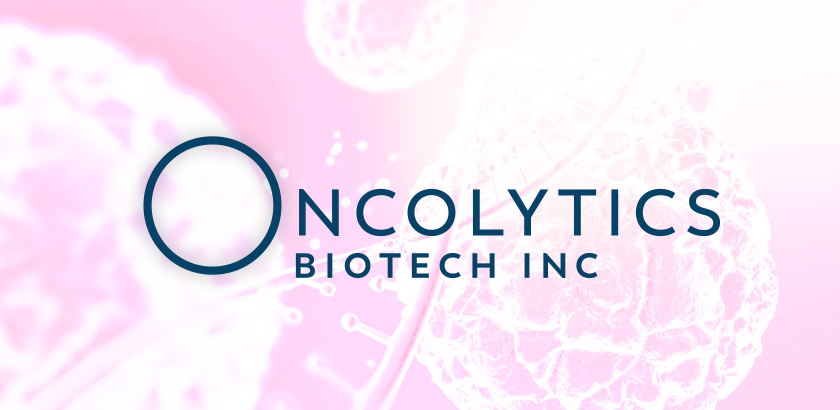 Analysts rate Oncolytics Biotech with a Strong Buy rating and a 12-month average target price of $6.00 per share.
Leede Jones Gab reiterated Oncolytics Biotech with a speculative Buy Rating.
Based on the Oncolytics Biotech Inc. stock forecasts from 2 analysts, the average analyst target price for Oncolytics Biotech Inc. is USD 6.00 over the next 12 months. Oncolytics Biotech Inc.'s average analyst rating is Strong Buy. Stock Target Advisor's own stock analysis of Oncolytics Biotech Inc. is Very Bearish, which is based on 0 positive signals and 4 negative signals. At the last closing, Oncolytics Biotech Inc.'s stock price was USD 1.52. Oncolytics Biotech Inc.'s stock price has changed by -0.16% over the past week, -0.30% over the past month and -43.28% over the last year.
Oncolytics Biotech Inc., a development-stage biopharmaceutical company, focuses on the discovery and development of pharmaceutical products for the treatment of cancer. The company was incorporated in 1998 and is headquartered in Calgary, Canada.
What we like:
There is nothing we particularly like
What we don't like:
Low market capitalization
This is among the smaller entities in its sectors with below median market capitalization. That may make it less stable in the long run unless it has a unique technology or market that can help it grow or acquire in the future.
High volatility
The total returns for this company are volatile and above median for its sector over the past 5 years. Make sure you have the risk tolerance for investing in such stock.
Overpriced compared to book value
The stock is trading high compared to its peers' median on a price to book value basis.
Negative cash flow
The company had negative total cash flow in the most recent four quarters.