Analysts rate Galaxy Digital Holdings Ltd.(GLXY:TSX) with a Strong Buy rating and a $24 target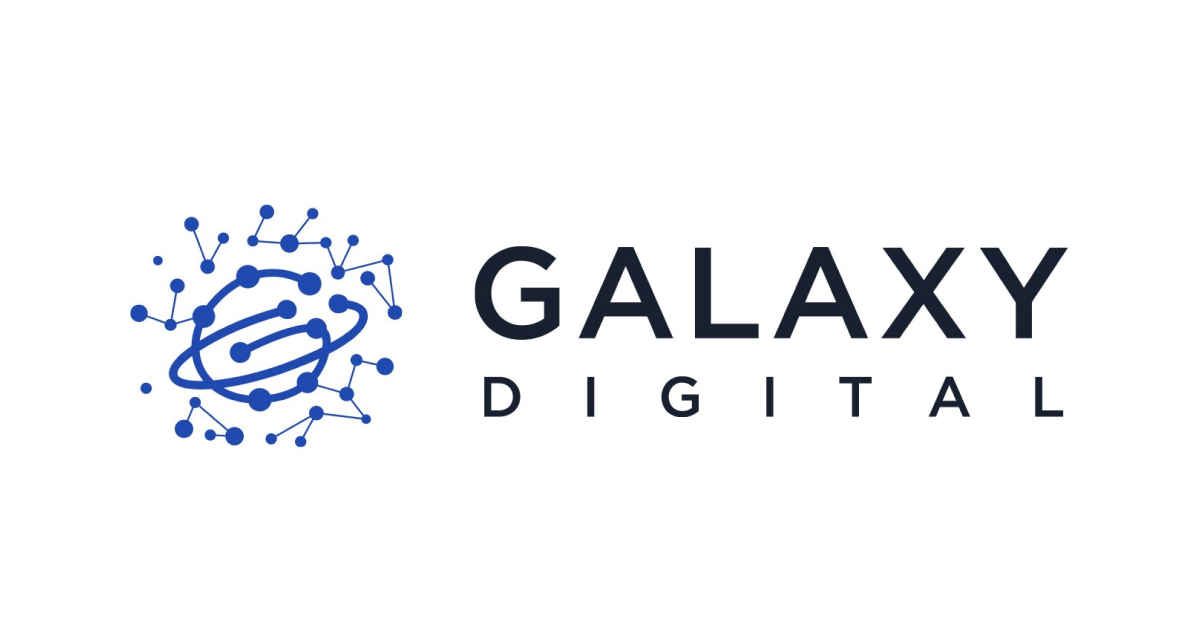 Analysts rate Galaxy Digital Holdings Ltd with a consensus Strong Buy rating and a 12-month average target price of $24 per share.
Based on the Galaxy Digital Holdings stock forecast from 2 analysts, the average analyst target price for Galaxy Digital Holdings is CAD 24.00 over the next 12 months. Galaxy Digital Holdings average analyst rating is Strong Buy. Stock Target Advisor's own stock analysis of Galaxy Digital Holdings is Neutral, which is based on 4 positive signals and 4 negative signals. At the last closing, Galaxy Digital Holdings stock price was CAD 7.10. Galaxy Digital Holdings stock price has changed by -7.19% over the past week, +0.57% over the past month and -73.36% over the last year.
About Galaxy Digital Holdings Ltd (GLXY:CA:TSX)
Galaxy Digital Holdings Ltd., an asset management firm, operates in the digital asset, cryptocurrency, and blockchain technology industry. It operates through five segments: Trading, Principal Investments, Asset Management, Investment Banking, and Mining. The company provides spot, derivate, and financing liquidity to institutional clients, counterparties, and venues that transact in cryptocurrencies and other digital assets; and offers access to traded cryptocurrencies to clients and counterparties across a suite of service offerings, including over-the-counter (OTC) spot liquidity provision, on- exchange liquidity provision, OTC options and trading, and bespoke lending and structured products, as well as engages in the proprietary quantitative, arbitrage, and macro trading strategies. It also manages third party capital across traditional and alternative asset classes. In addition, the company offers financial advisory services, such as general corporate, strategic, mergers and acquisitions, divestitures, and restructuring advisory services, as well as equity, debt, and project finance capital markets services to public and private clients. Further, it has a strategic focus to provide financial tools to North American miners, as well as has partnership with third-party data center providers and hosts its proprietary bitcoin mining equipment for helping to secure the Bitcoin network. Additionally, the company manages various portfolio of private investments across the digital assets industry, such as traditionally structured companies, as well as in those building digital asset networks powered and capitalized by tokens. Galaxy Digital Holdings Ltd. is headquartered in New York, New York.
What we like:
High market capitalization
This is one of the largest entities in its sector and is among the top quartile. Such companies tend to be more stable.
Superior risk adjusted returns
This stock has performed well, on a risk adjusted basis, compared to its sector peers(for a hold period of at least 12 months) and is in the top quartile.
Underpriced compared to book value
The stock is trading low compared to its peers on a price to book value basis and is in the top quartile. It may be underpriced but do check its financial performance to make sure there is no specific reason.
Superior Earnings Growth
This stock has shown top quartile earnings growth in the previous 5 years compared to its sector.
What we don't like:
High volatility
The total returns for this company are volatile and above median for its sector over the past 5 years. Make sure you have the risk tolerance for investing in such stock.
Poor return on equity
The company management has delivered below median return on equity in the most recent 4 quarters compared to its peers.
Negative cashflow
The company had negative total cash flow in the most recent four quarters.
Negative free cash flow
The company had negative total free cash flow in the most recent four quarters.
Disclaimer
Stock Target Advisor is not a broker/dealer, investment advisor, or platform for making stock buying or selling decisions. Our goal is to democratize and simplify financial information through automated analysis, aggregation of stock information, and education to help investors with their research. No content on our site, blogs or newsletters constitutes – or should be understood as constituting – a recommendation to enter into any securities transactions or to engage in any of the investment strategies presented in our site content. We also cannot guarantee the accuracy of any information presented on our site and in our analysis.