Analysts rate FREYR Battery SA (FREY:NYE) with a Strong Buy rating and a $18 target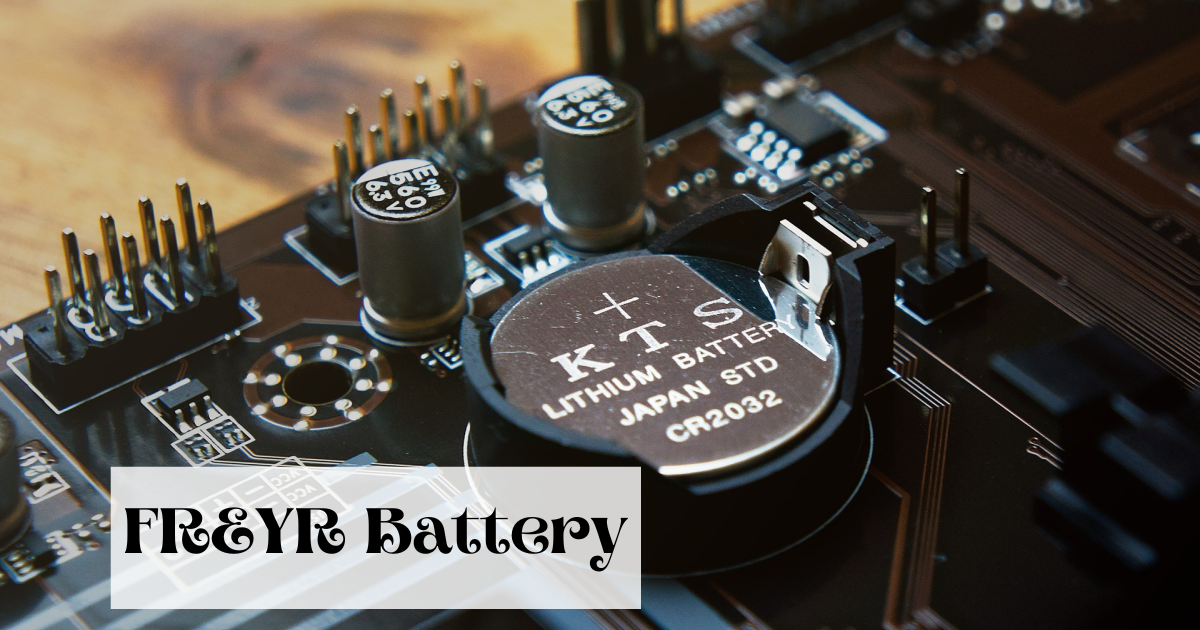 Based on the FREYR Battery stock forecast from 4 analysts, the average analyst FREY stock price target is USD 18.80 over the next 12 months. FREYR Battery SA's average analyst rating is Strong Buy. Stock Target Advisor's own stock analysis of FREYR Battery stock forecast is Bearish, which is based on 2 positive signals and 7 negative signals. At the last closing, FREYR Battery stock price was USD 15.39. FREYR Battery stock price has changed by +1.82% over the past week, +5.15% over the past month and +51.03% over the last year.
About FREYR Battery SA (FREY:NYE):
FREYR Battery engages in the production and sale of battery cells for stationary energy storage, electric mobility, and marine applications in Europe and internationally. The company designs and manufactures lithium-ion based battery cell facilities. The company was founded in 2018 and is based in Luxembourg.
Maintains Morgan Stanley Overweight USD 18 » USD 26 2022-09-21
Maintains BTIG Research Buy USD 20 » USD 25 2022-09-01
Upgrade Goldman Sachs Neutral » Buy USD 11 » USD 19 2022-08-25
Target Raised by Credit Suisse USD 16 2022-08-16
Initiated Goldman Sachs Neutral USD 8 2022-06-21
Initiated by US Capital Advisors Buy 2022-03-17
Initiated by Clarkson Capital Buy 2022-01-26
Initiates Coverage On Piper Sandler Neutral USD 11 2021-12-17
Initiates Coverage On JP Morgan & Company Neutral USD 14.7 2021-11-18
Initiates Coverage On Credit Suisse Outperform USD 13 2021-10-12
Initiated by Pareto Securities Buy USD 20 2021-08-23
Initiates Coverage On Morgan Stanley Overweight USD 18 2021-08-04
Initiated by BTIG Research Buy USD 20 2021-08-03
What we like:
Low volatility:
The annual returns for FREY stock have been stable and consistent compared to its sector peers (for a hold period of at least 12 months) and is in the top quartile. Although stability is good, also keep in mind it can limit returns.
Low debt:
FREYR Battery is less leveraged than its peers, and is among the top quartile, which makes it more flexible. However, do check the stock forecast and look at its sector. Sometimes this is low because the company is not growing and has no growth potential.
What we don't like:
Low market capitalization:
FREY stock is among the smaller entities in its sectors with below median market capitalization. That may make it less stable in the long run unless it has a unique technology or market which can help it grow or get acquired in future.
Poor risk adjusted returns:
FREYR Battery is delivering below median risk adjusted returns in its peers. Even if it is outperforming on returns, the returns are unpredictable. Proceed with caution.
Below median dividend returns:
The average income yield of FREY stock over the past 5 years has been low compared to its peers. However, it is not a problem if you are not looking for income.
Overpriced compared to book value:
FREY stock price is trading high compared to its peers median on a price to book value basis.
Negative cashflow:
FREYR Battery had negative total cash flow in the most recent four quarters.
Negative free cash flow:
FREYR Battery had negative total free cash flow in the most recent four quarters.
Low Earnings Growth:
FREY stock has shown below median earnings growth in the previous 5 years compared to its sector.
Disclaimer
Stock Target Advisor is not a broker/dealer, investment advisor, or platform for making stock buying or selling decisions. Our goal is to democratize and simplify financial information through automated analysis, aggregation of stock information, and education to help investors with their research. No content on our site, blogs or newsletters constitutes – or should be understood as constituting – a recommendation to enter into any securities transactions or to engage in any of the investment strategies presented in our site content. We also cannot guarantee the accuracy of any information presented on our site and in our analysis.