Analysts rate Bombardier Inc (BBD-B:TSX)with a Strong Buy rating and a $47 target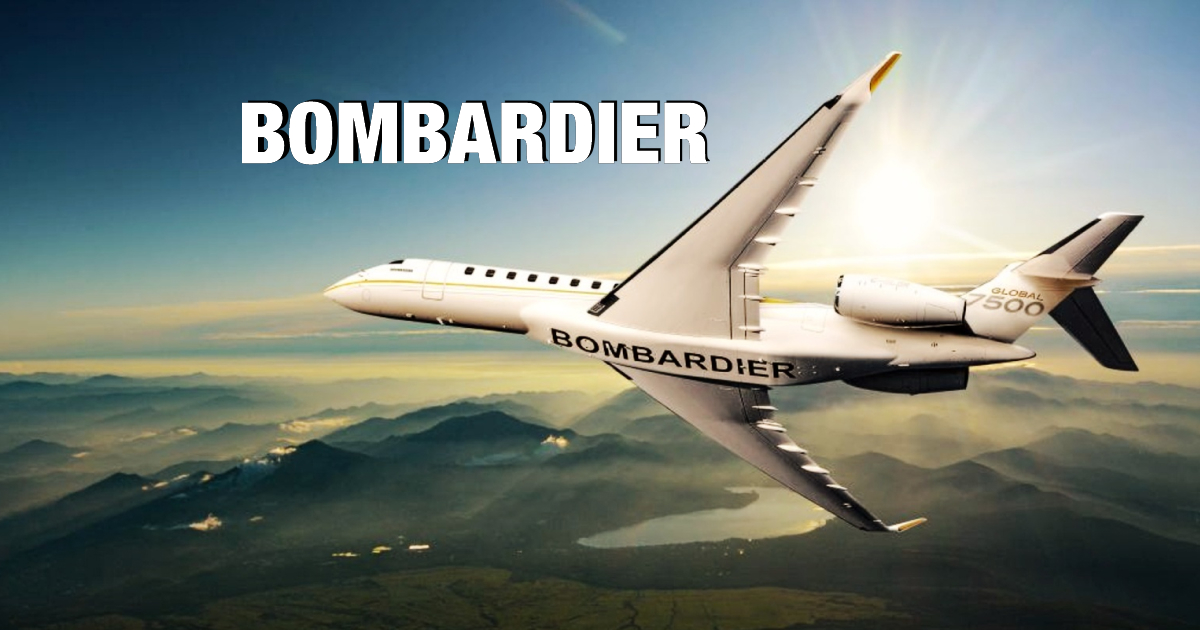 Analysts rate Bombardier Inc with a consensus Strong Buy rating and a 12-month average target price of $47.09 per share.
Based on the Bombardier Inc stock forecasts from 13 analysts, the average analyst target price for Bombardier Inc is CAD 47.09 over the next 12 months. Bombardier Inc's average analyst rating is Strong Buy. Stock Target Advisor's own stock analysis of Bombardier Inc is Slightly Bearish, which is based on 3 positive signals and 7 negative signals. At the last closing, Bombardier Inc's stock price was CAD 32.03. Bombardier Inc's stock price has changed by -2.64% over the past week, +50.09% over the past month and -25.08% over the last year.
About Bombardier Inc (BBD-B:CA:TSX)
Bombardier Inc. engages in the manufacture and sale of business aircraft in Europe, North America, the Asia Pacific, and internationally. It provides new aircraft, specialized aircraft solutions, and pre-owned aircraft. The company also offers aftermarket services, including parts, smart services, service centers, training, and technical publications. It serves multinational corporations, charter and fractional ownership providers, governments, and private individuals. The company was incorporated in 1902 and is headquartered in Dorval, Canada.
What we like:
Underpriced compared to earnings
The stock is trading low compared to its peers on a price to earning basis and is in the top quartile. It may be underpriced but do check its financial performance to make sure there is no specific reason.
Positive free cash flow
The company had positive total free cash flow in the most recent four quarters.
Superior Earnings Growth
This stock has shown top quartile earnings growth in the previous 5 years compared to its sector.
What we don't like:
Low market capitalization
This is among the smaller entities in its sectors with below median market capitalization. That may make it less stable in the long run unless it has a unique technology or market which can help it grow or get acquired in future.
Poor risk adjusted returns
This company is delivering below median risk adjusted returns in its peers. Even if it is outperforming on returns , the returns are unpredictable. Proceed with caution.
High volatility
The total returns for this company are volatile and above median for its sector over the past 5 years. Make sure you have the risk tolerance for investing in such stock.
Poor return on assets
The company management has delivered below median return on assets in the most recent 4 quarters compared to its peers.
Negative cashflow
The company had negative total cash flow in the most recent four quarters.
Overpriced on free cash flow basis
The stock is trading high compared to its peers on a price to free cash flow basis. It is priced above the median for its sectors. Proceed with caution if you are considering to buy.
Low Revenue Growth
This stock has shown below median revenue growth in the previous 5 years compared to its sector.
Disclaimer
Stock Target Advisor is not a broker/dealer, investment advisor, or platform for making stock buying or selling decisions. Our goal is to democratize and simplify financial information through automated analysis, aggregation of stock information, and education to help investors with their research. No content on our site, blogs or newsletters constitutes – or should be understood as constituting – a recommendation to enter into any securities transactions or to engage in any of the investment strategies presented in our site content. We also cannot guarantee the accuracy of any information presented on our site and in our analysis.